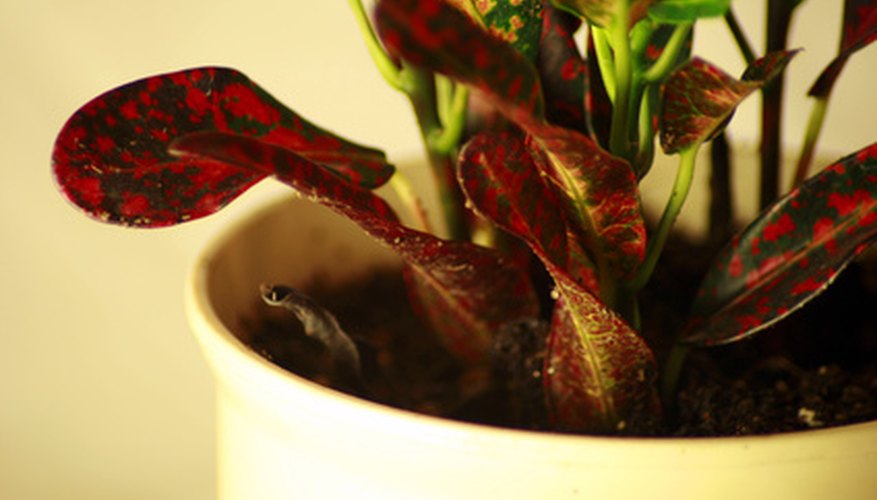 Every gardener should know how to sterilize soil. While there are several methods of soil sterilization, the easiest is sterilization in an oven. Soil sterilization is actually soil pasteurization: You remove disease pathogens from the soil while allowing beneficial organisms to continue to live. Commercially purchased potting soil generally doesn't need sterilization, as it's sterilized before packaging. Sterilize potting soil that has already been used to grow houseplants or start seeds.
Thoroughly wash the metal or glass baking sheets or the clay pots, as well as the sieve or colander, in hot water with dishwashing detergent. Dry completely with paper or cloth towels.
Place the potting soil and any amendments (like peat moss or compost) into the sieve or colander. Force the soil and amendments through the holes to remove lumps and loosen the soil. Remove any plant material (roots, leaves or stems) that may be in the soil at this time.
Moisten the soil with water. You want the soil moist enough so that you can form a crumbly, loose ball when you squeeze it in your hand. Water should not drip from the soil when squeezed.
Spread the soil to a depth of 4 inches in the metal or glass baking sheets, or place 4 inches of soil in a clay pot. Measure the depth of the soil with a ruler.
Cover the tops of the containers with aluminum foil.
Insert a meat thermometer through the aluminum foil into the soil.
Place the covered containers into a 200-degree (Fahrenheit) oven.
Check the temperature the soil is at frequently. When the soil reaches 180 degrees Fahrenheit, turn the oven down to 180 degrees. Continue sterilizing the soil at 180 degrees for 30 minutes.
Remove the containers from the oven. Keep the containers covered with aluminum foil and allow the soil to cool naturally (this will take several hours) to room temperature (about 70 degrees Fahrenheit).