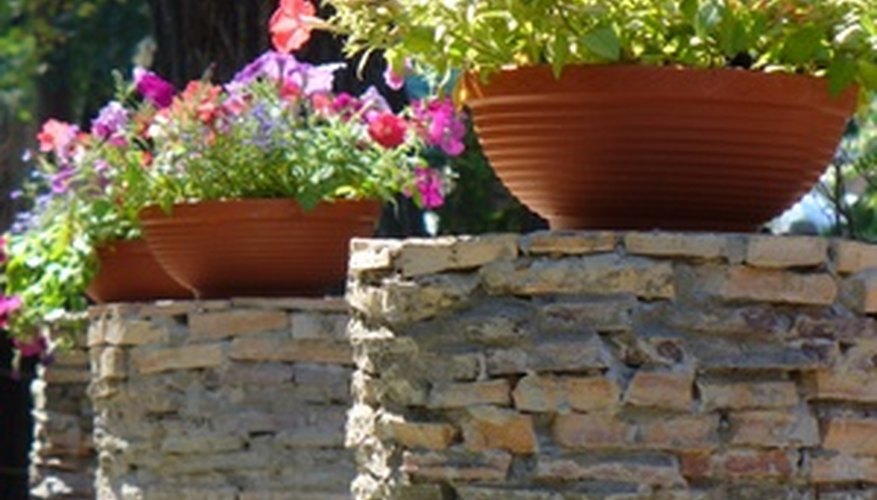 Decorate your home inside and out with an eye-catching display of flowering potted plants. Hanging, single or multiple plant pots are made from plastic, glass, metal, ceramic, clay, fiberglass and terracotta. Annual and perennial flowering plants work well in pots. Several kinds of plants can be mixed for larger displays. Potted plants with colorful flowers for are a welcome gift for any event or holiday.
Houseplants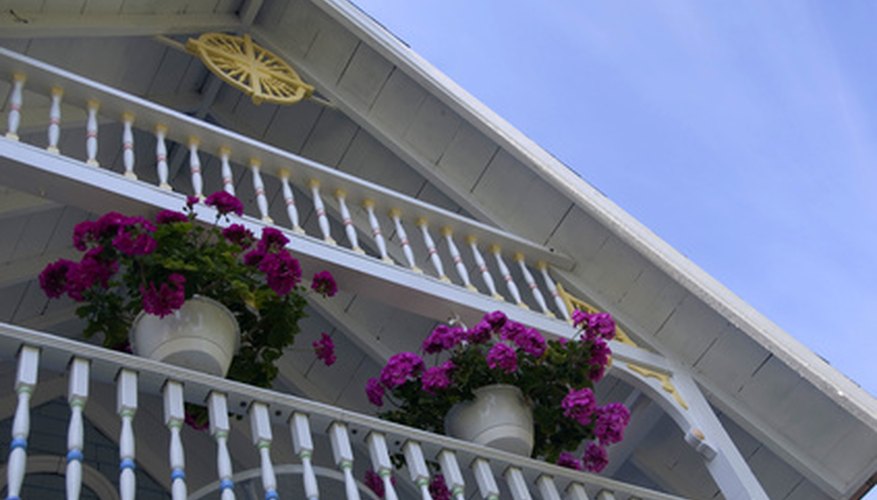 Geranium plants are versatile for hanging, single and large pots for the interior or exterior of your home or business. An ivy geranium is a decorative hanging potted plant with ruffled leaves. The holiday seasons bring traditional poinsettias, cyclamen, amaryllis and Easter lilies. Give or display pots of flowering Easter, Thanksgiving and Christmas cactus that will last for years. Orchids, gloxinia, begonia, spring bulbs, kalanchoe, calceolaria (pocketbook plant), spider plant, violets, bird of paradise, bromeliad, gardenia, miniature roses and chrysanthemum potted plants will flower and grow well inside the home.
Deck and Yard Potted Plants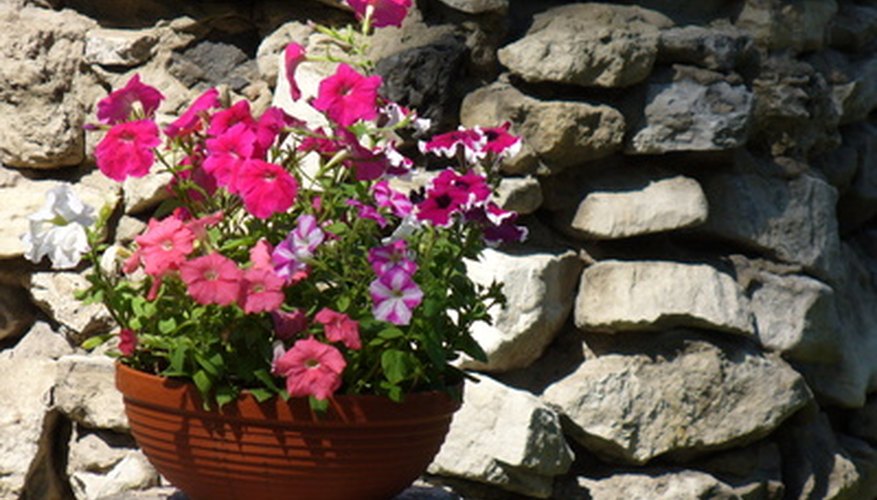 Decorate many areas of the exterior of your home where a flower bed isn't possible with hanging and stationary potted flowering plants. Petunias, geraniums, lilies, hydrangea, azalea, alyssum, lobelia, and flowering plants that are native to your planting zone will flourish in pots filled with fertile soil.
Cemetery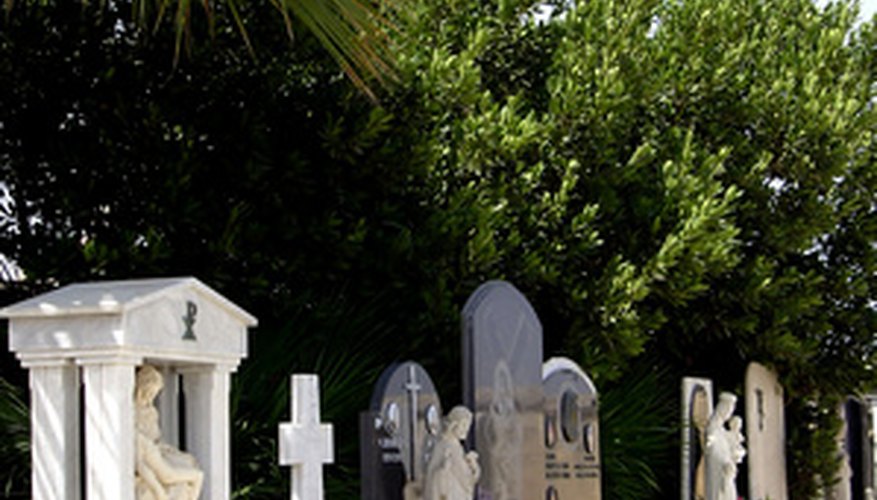 Set out hardy flowering potted plants on the graves of your family members at the cemetery. These plants may receive water occasionally so choose healthy ones that are able to survive on occasional rain shower. A stately Geranium with alyssum and cascading lobelia is a striking red white and blue mixture for a Memorial flowering potted plant. Chrysanthemums and velvet-like pansies are seasonal flowering plants that grow in pots for an attractive grave site display.