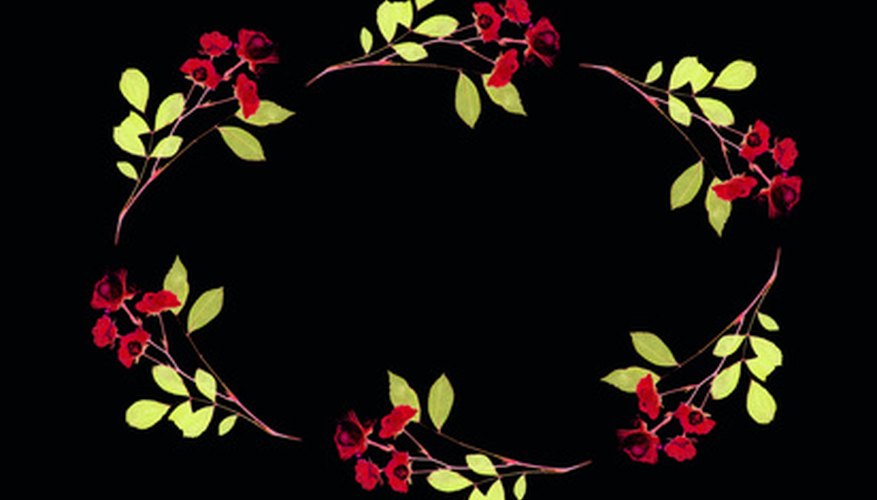 If you have flowers growing in your garden, you can press them and add them to a scrapbook or adorn stationary. There are several methods of pressing flowers, some with an expensive price tag. The best way continues to be the traditional method that has been used for years.
Pick flowers at their freshest. Delicate blooms without a hardy stem are best to press, as they do not remain bulky when dry. Allow moisture to dry from the flower before pressing. Arrange the flower between two sheets of wax paper, checking that no edges or petals will be overlapping when pressed.
Choose a large hardcover book. Place the flower in the wax paper between the pages of the book, in the middle or closer to the back of the book. Weight the book down by placing additional books on top. Allow two weeks for the flower to be completely pressed. For a speedier method, using a smaller book, see step 3.
Place the book with the flower placed between the pages into the microwave. Microwave the book for 30 second intervals until the flower has dried completely. Remove the flower from the heated book and place in a separate book for 2 to 3 days. Remove the flower from the book and from the wax paper.
Things You Will Need
Heavy book

Flower

Wax paper

Microwave