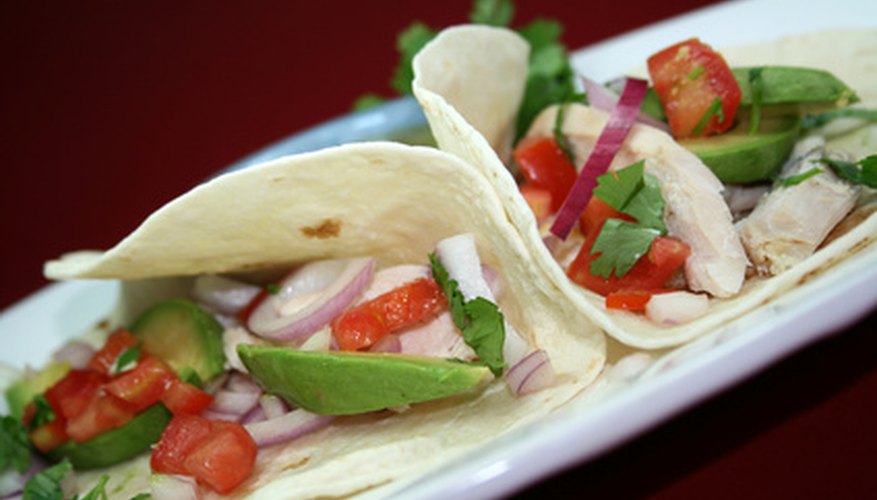 Phoenix has a nearly year-round growing season. While frost does occasionally occur, it's mild, and most gardeners simply cover their frost-tender plants. Growing vegetables in containers has several advantages in Arizona. The plants can be moved out of the hot summer sun. Gardeners don't have to worry about Phoenix's poor alkaline soil or breaking through calcium carbonate deposits (caliche). Grow a Mexican cuisine-themed veggie garden in containers.
Spray the inside of the pots with the bleach spray cleaner. Let set five minutes, then rinse thoroughly. This kills any fungus or bacteria that might be lurking.
Locate the pots where they receive morning sun and afternoon shade. Vegetables require a minimum of six hours of sun a day. The afternoon shade protects the plants from the blistering heat in June, July and August in Phoenix.
Spread a three-page-thick layer of newspapers on the bottom of the pot and halfway up the sides. During the hot Phoenix summers, the soil in the pots tend to dry out quickly. The newspaper slows down the water drainage, allowing the soil to absorb more water.
Fill the pots with potting soil to within 2 inches of the top. Water until the soil is saturated.
Plant tomatoes, sweet, jalapeno and poblano peppers, garlic, bunching onions, cilantro and tomatillos. These are all warm-season vegetables and will do well under the same growing conditions.
Wrap the pots with the black plastic to warm up the soil in February and March. The plants grow faster in warm soil. When daytime temperatures reach 75 degrees, remove the black plastic.
Spray the vegetables with a fine mist of water every day the temperature gets over 90 degrees. Wrap the pots in white plastic to reflect the sun's heat.
Test the moisture of the soil by digging 3 inches. If the soil is still moist, don't water that day. If the soil is dry, water with enough water that it comes to the rim of the pot.
Deep-water once a month by filling each pot three times with water. Phoenix water has a lot of salts and minerals, which accumulate in the soil. Flushing the pots once a month leeches the salts and minerals out.
Fertilize with a water-soluble fertilizer at half-strength, twice as often as package directions dictate. In most cases, this means watering every other day during the summer in Phoenix, so you'll need to fertilize more often.