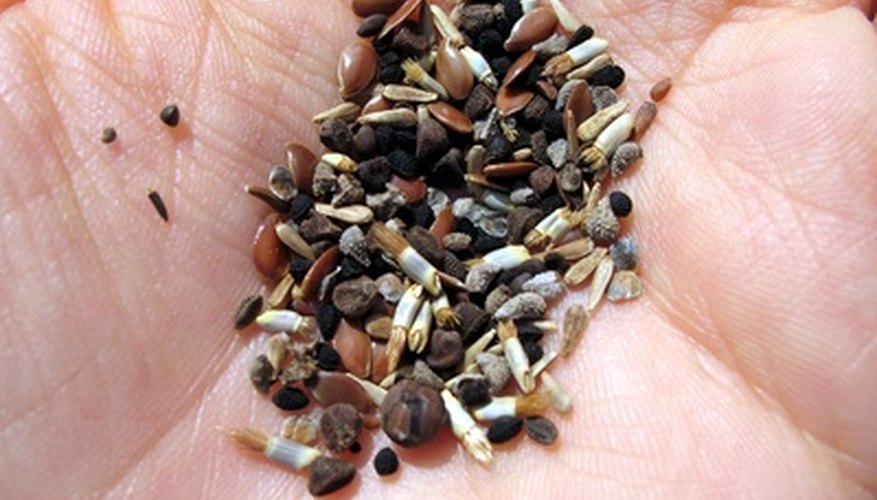 Growing vegetables and flowers from seed is an inexpensive way to plant the garden, but purchasing fresh seed each year adds up. Most seed packets contain more seeds than possible to plant in the home garden. Instead of tossing the extra seeds after planting, save them for next year's garden and save the money you would otherwise spend on fresh seed. Many seed varieties can be stored for three or more years, if saved and stored under the proper conditions.
Place a desiccate inside a glass jar. Use silica gel, available from floral shops, or place 1/4 cup powdered milk or dry rice in a small cloth bag and place this in the bottom of the jar to absorb moisture.
Place the seed packet into the jar and screw the jar's lid on tightly. Store more than one packet per jar, if desired.
Place the jar in a cool, dark room. Storage around 50 degrees Fahrenheit is preferred. Place the seeds in an unheated basement, garage or the refrigerator.
Remove the seeds from the jar if moisture droplets form inside the glass. Spread the seeds out on a paper towel in a warm room to dry for three or four days, then place them back in the jar with fresh desiccate.