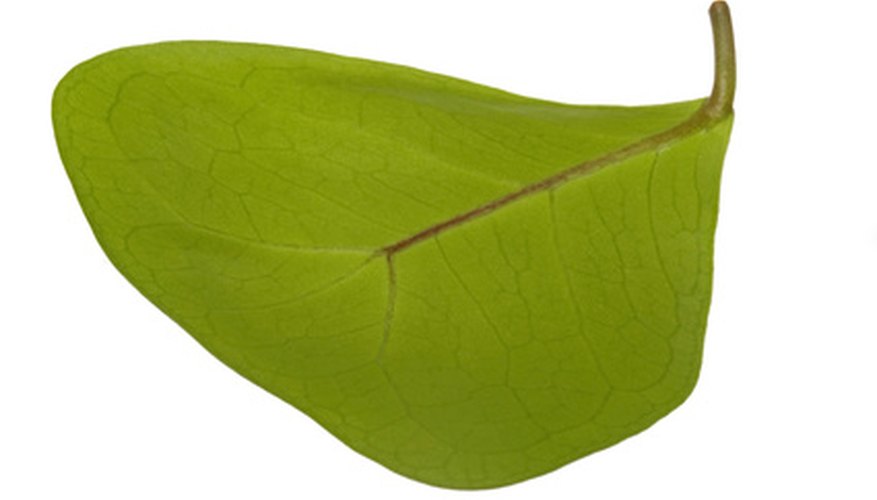 Bonsai money trees are actually braided ficus. Training, pruning and trimming of money trees is generally the same procedure as for larger braided ficus. With braided trees, you might benefit from keeping the tree small. This will require you to remove your tree from its pot every two years. With the tree out of the pot, trim back 50 to 70 percent of the roots and put the tree back in the pot. This root pruning will help keep the tree small. You may, however, still need to trim and prune the top portion of your tree. Pruning a bonsai money tree is not difficult.
Look at your bonsai money tree from all angles. Placing a bonsai on a lazy Susan is an easy way to rotate the tree while pruning, to ensure a balanced look.
Clip leaves from the top of your money tree with sharp scissors at the base of the leaf. Be careful not to clip too deep into the tree's trunk. Keep track of the trunk from which the leaves are clipped, and trim each trunk equally, to avoid stressing one trunk and possibly killing the tree.
Remove up to one-third of the leaves, to encourage health and growth in your tree.
Water your tree after pruning. Because they are a ficus, bonsai money trees will weep a milky, white sap that will help seal the pruning wounds.