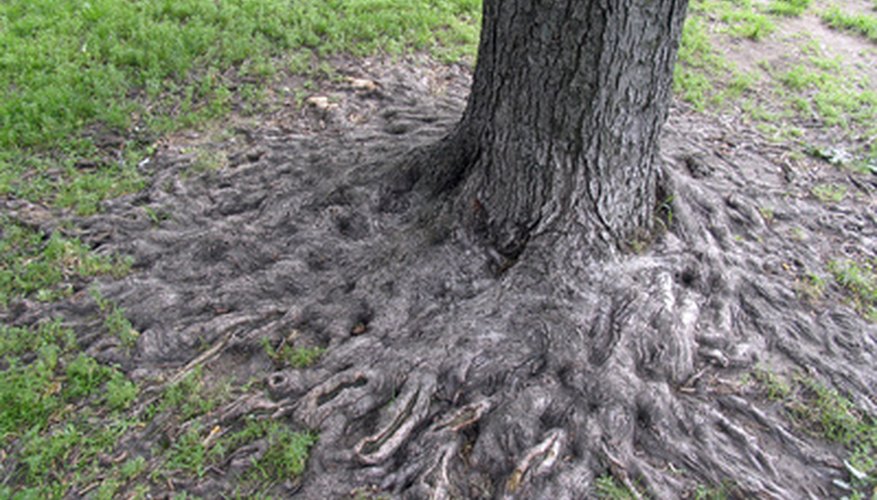 Root stimulators are simply fertilizers high in phosphorus. They are used when a tree is first planted and up to a year after that to help the tree's roots grow healthy and strong. A root stimulator also is handy if you need to transplant your tree. If you don't want to use a chemical root stimulator, make your own at home.
Remove the leaves from the willow twigs. Cut the twigs into pieces that average 2 to 3 inches long, using scissors.
Boil 1/2 gallon of water in a large pot and remove it from the heat.
Swirl the willow twigs in the boiling water for a few minutes. Wait 12 hours so that the willow twigs have time to turn the water into a willow tea.
Remove the twigs and pour the willow water into a watering can.
Water the soil where you are going to plant the roots, or where you have already planted the roots.
Things You Will Need
2 cups of willow twigs

Scissors

Large pot

1/2 gallon water

Watering can
Tip
Use your homemade root stimulator once per month for a period of one year. Your tree's roots should be established by then.