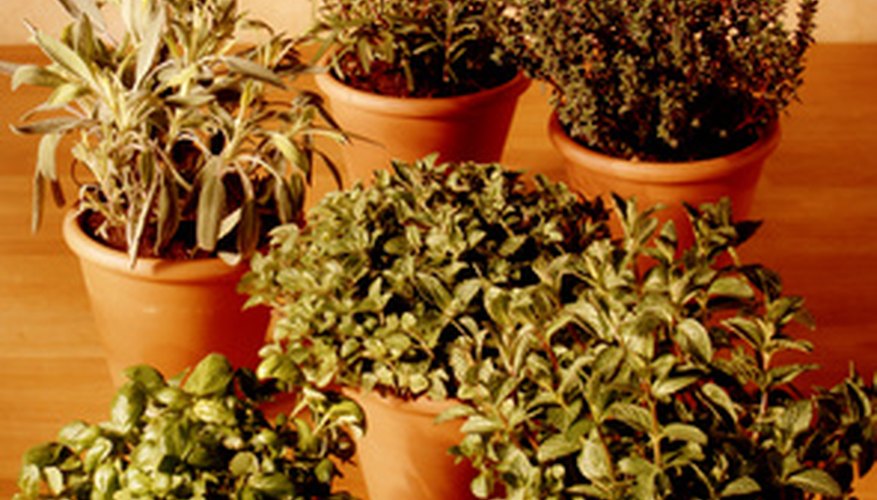 Lemon verbena is an herb that is native to countries of South America, and therefore it prefers very warm climates. It is very aromatic, with leaves that give off an obvious lemon scent which remains with them long after they have dried. Lemon verbena is used in culinary recipes, adding light lemon flavor to many dishes and drinks, and the oil from lemon verbena is often used in aromatherapy to ease nervousness and as a topical treatment for acne and boils. The hardest part about growing lemon verbena is finding the seeds to plant, as most gardeners buy seedlings that are already rooted. Once you do find the seeds, growing lemon verbena requires very little fuss.
Fill 2-inch pots with a mix of one part peat moss and one part perlite, both of which are available at garden centers. Place the pots in a plastic seed tray to catch water and moisture from the pots.
Water the soil until it is moist, but not soggy.
Place two lemon verbena seeds in each pot, and barely cover them with the peat/perlite mix. A covering of 1/8 to 1/4 inch is sufficient.
Cover the pots with plastic wrap and secure the wrap to the pot with a rubber band. This will give the verbena seeds a tropical greenhouse environment.
Set in bright but indirect sunlight. When seedlings sprout, remove the plastic wrap and put them in a sunny window. At 2 to 3 inches tall, cut back the weaker seedling in each pot and transplant the seedlings to a bigger pot.
Fill an 8-inch pot with all-purpose commercial potting soil mix. Gently remove the lemon verbena from its current pot, and place it down inside the new soil, packing it firmly around the roots.
Set your potted lemon verbena on a sunny window ledge, or keep it outside in direct sunlight in warm weather. Keep soil moist, but not soggy, at all times.
Keep the lemon verbena plant inside in cool weather, as it will die if exposed to temperatures below 40 degrees F. In winter, keep the pot in a sunny window and water once per week. Cut it back hard in early spring by pruning, and the leaves will come back by the time it can set outside again.
Fertilize with a commercial water-soluble fertilizer during growing seasons of spring through fall. Fertilize twice per month during this phase. During dormant winter months, cut fertilization back to once per month. Dilute the fertilizer to half strength by adding water to it. Fertilizers can be found in any nursery or home and garden center.