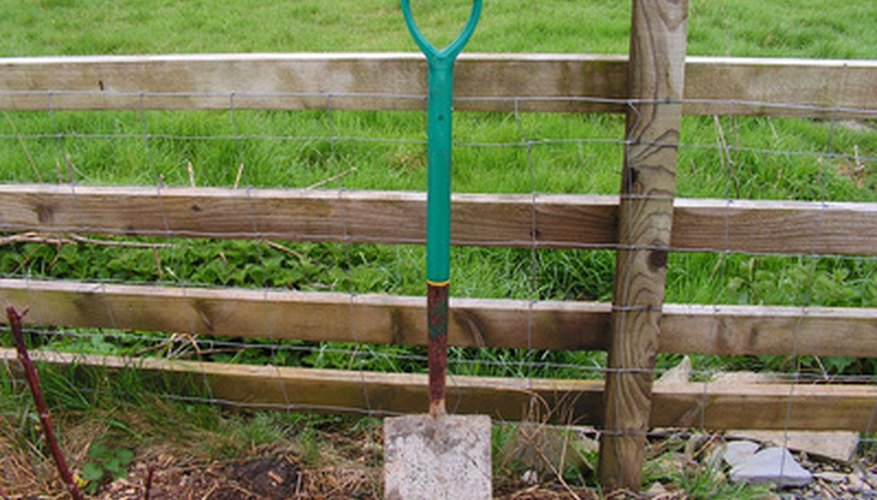 Yams are herbaceous vines that are cultivated as food. These perennial vegetables are imported into the United States from the subtropical locales where they're grown: all over Central and South America, Africa, Oceania and Asia. There are many different cultivars of this vegetable, which is valued for its starchy tubers.
Fertilizer
Yams thrive in soil that is both rich and soft, with a large amount of organic matter. It should also be fertile and well-drained. When getting the soil ready for growing yams, add straw and compost to the upper 3 to 6 inches. Add fertilizer to the soil every two weeks to a month. Fertilizers that have a lot of nitrogen will produce a deep green, leafy plant; however, this could stunt the development of the roots. Low nitrogen levels are beneficial for growing yams successfully. High phosphorus levels are recommended, as well.
Propagation
Propagation of yams starts with tuber cuttings. Harvesting of the tubers generally takes between seven and 10 months. The harvesting must be done by hand due to the fact that mechanical harvesters often damage the tubers.
Harvesting
Yams take between six and 12 months to achieve maturity. When harvesting, the yams need to be lifted out of the soil with the use of either a pitchfork or a shovel. Then, the yams must be thoroughly washed and rinsed, dried off and then put into storage in a dry and cool area.
Hardiness
Yams thrive in full sun, and require a minimum of six hours of sun daily. It can also tolerate partial shade. The vegetables are extremely susceptible to both freeze and frost. For optimal health, yams need a maximum of one full year without any frost. Due to this factor, yams are solely cultivated in subtropical and tropical regions of the planet.
Indoors
Yams can also be grown indoors. Its shoots need to be placed in either a jar or glass of cool water. The container, which should be full of potting soil, should be situated by a sunny window, and the temperature should be around 75 degrees Fahrenheit. The soil needs to be evenly damp and moist.