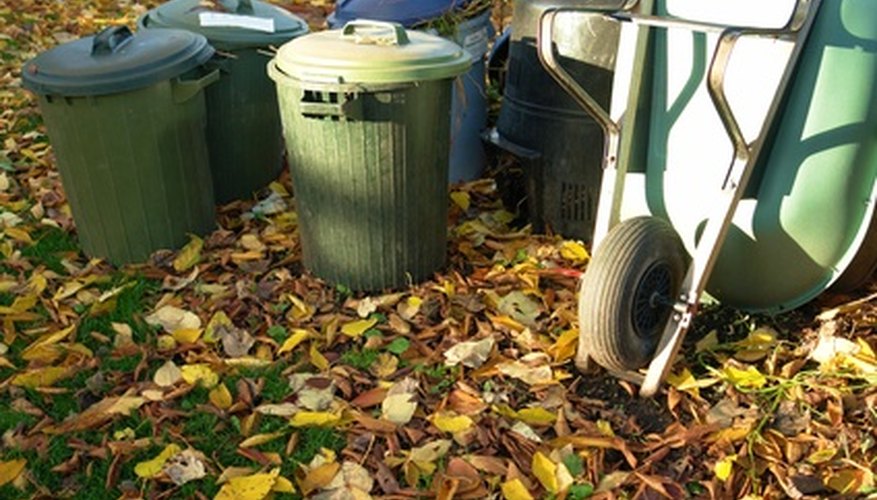 Making compost from your yard trimmings and kitchen scraps is a great way to recycle right at home. The Consumer Search web site collects reviews of many different types of products, such as compost bins, and then analyzes the results and makes recommendations to readers about the best products they can buy. They rated three full size outdoor compost bins and a kitchen worm composter.
Best Tumbling Compost Bin
The Envirocycle Composter/Composteamaker costs about $160 as of April 2010. A crank on its side allows you to turn it, making your labor less strenuous. An added feature is this composter's ability to collect compost tea in its built-in collector.
This composter is comparatively small, having a capacity of only 7 cubic feet, but owners of small yards rated it very high on Amazon.com, Epinions.com and Buyzillion.com. Its convenience, compact size and ease of use were the features most reviewers mentioned most often.
Envirocycle Composter/Composteamaker 866-579-5182 compostbins.com
Best Budget Composter
At only about $40 in 2010, the Gardener's Supply Company wire bin composter is a favorite of reviewers on a budget. It's a simple system, which is easy to assemble and use. Holding 16 cubic feet of plant materials, the heavy gauge steel is coated with rust-resistant plastic. You can purchase an optional wire lid for only about $12 or a thermal cover for about $40.
A slightly larger system is sold for about $100—it provides more space for plant materials and gives you three compartments for composting. Reviews came from the Gardener's Supply Web site (Gardeners.com), Epinions.com and Best-Price.com.
Gardener's Supply Company 128 Intervale Road Burlington, VT 05401 888-833-1412 gardeners.com
Best Kitchen Composter
The Triformis Can-o-Worms has received good reviews as an odor-free indoor system that uses red wiggler worms, which eat kitchen scraps and produce rich, nutritious worm castings. It costs about $130 and easily fits under a kitchen sink or in a cupboard. Worm composting is easy and there's no danger of your worms escaping from this composter. Disadvantages mentioned by reviewers include this system's small capacity and the fact that worms are not included in the somewhat high price. Other reviewers mentioned that worms make them squeamish. Reviews came from Amazon.com, Epinions.com and two British newspapers.
Triformis Can-o-Worms 5155 W. Rosecrans Ave. Hawthorne, CA 90250 888-469-6767 triformis.com/products/can-o-worms/