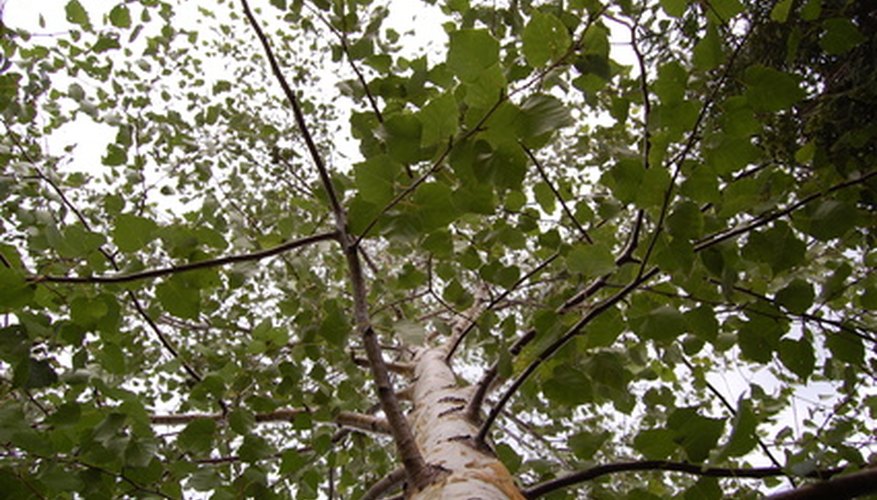 There are a host of ash tree varieties available, all of which require similar growing conditions in order to thrive. Ash trees do best in soil that is slightly moist, although they can survive light to moderate drought conditions. This tree prefers full sun, but will tolerate some shade. Ash trees can grow more than 60 feet tall, depending upon the variety chosen, and can spread up to 50 feet in diameter. Some types of ash trees have attractive fall foliage accompanied by brightly colored fruits.
Dig a hole that is two times the width of the container the ash tree is planted in and just as deep. Add 3 to 4 inches of organic compost to the planting hole and place the root ball inside. Replace the dirt and tamp down well.
Water the tree enough to moisten the top several inches of soil. Add a 3-inch layer of mulch around the base of the tree.
Water whenever there is less than 1 inch of rain per week during the first growing season. Once the tree has an established root system, you will only need to water during drought conditions.
Prune ash trees in late fall or winter to control growth and create an attractive shape.
Examine the leaves and branches regularly for signs of disease or pest infestation. If you suspect a problem, clip off an affected stem and take it to your local extension office for diagnosis and treatment suggestions.