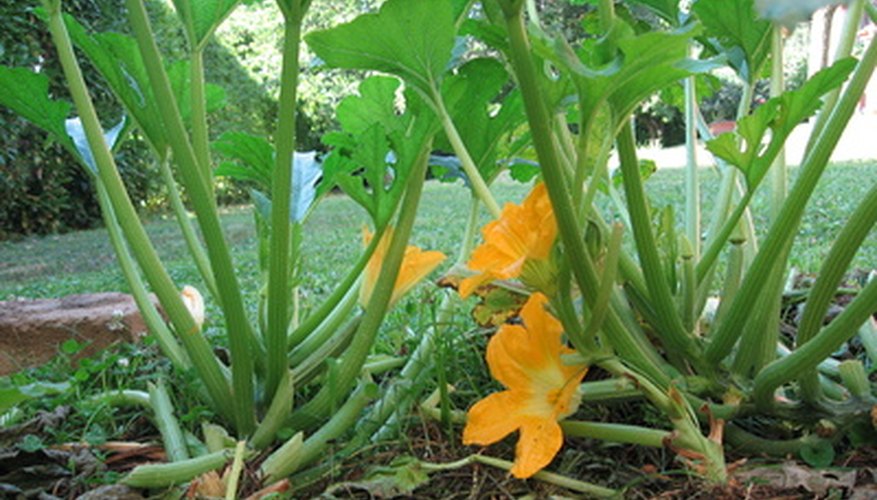 Winter temperatures in USDA hardiness zone 8 can range from 10 to 20 degrees F. As such, zone 8 can spend parts of the winter below freezing. When planting your vegetable garden in zone 8, it is important that you not plant outdoors when there is still the risk of a hard frost. Although determining the exact date is difficult, mid-April is often a good target for planting. However, waiting until the end of April may be a good idea, as some places in zone 8 may experience a late frost toward the end of April. Fall frosts generally come in early November in zone 8. As long as you wait until the risk of frost has passed, starting a vegetable garden in zone 8 is not difficult.
More Info about Hardiness Zones
Sketch your garden on graph paper with a pencil. Use a pencil to make it easier to move garden boundaries and areas when planning.
Plan your crops on paper. Plant your taller crops, like corn or sunflowers, on the north side of the garden to keep them from shading your shorter vegetables. Beans or other pole-based crops also do well on the north side of a garden. Plant medium-height crops in the middle of the garden and short crops on the south side.
Mark your garden perimeter with powdered chalk to make preparing the soil easier.
After the risk of frost has passed, begin to prepare your soil. Dig down 12 to 18 inches with a Rototiller or shovel and turn over the soil.
Add 2 inches of compost to the soil. Work the soil with a hoe and rake until the largest clump of soil is about the size of a pea.
Divide your garden with stakes and string to indicate different crop areas.
Make rows by mounding the soil 3 to 6 inches with a water channel between the rows. The size and spacing of your rows will depend on the particular vegetable. Check your seed packets or nursery plants for advice on spacing.
Plant seeds for carrots, green leafy vegetables, sunflowers and other vegetables that are best grown via direct seeding. Follow the advice on the seed packets for spacing and depth, but a general rule of thumb is to plant your seeds twice as deep as the seeds are long. For example, 1/16-inch-long seeds should be planted 1/8-inch deep.
Remove any plastic pots from your nursery plants, like tomatoes and peppers. If your nursery plants came in peat pots, you can leave the pots in place.
Dig holes the size of the root ball in your rows and plant the nursery plants spaced as indicated on the instruction spike from the nursery.
Mulch your nursery plants with an inch or two of mulch to help the soil retain water and to prevent weed growth. Do not mulch your seeded plants until they have grown to 3 or 4 inches tall.
Water your garden. Make sure that the seeded parts of the soil remain moist until the seeds germinate.