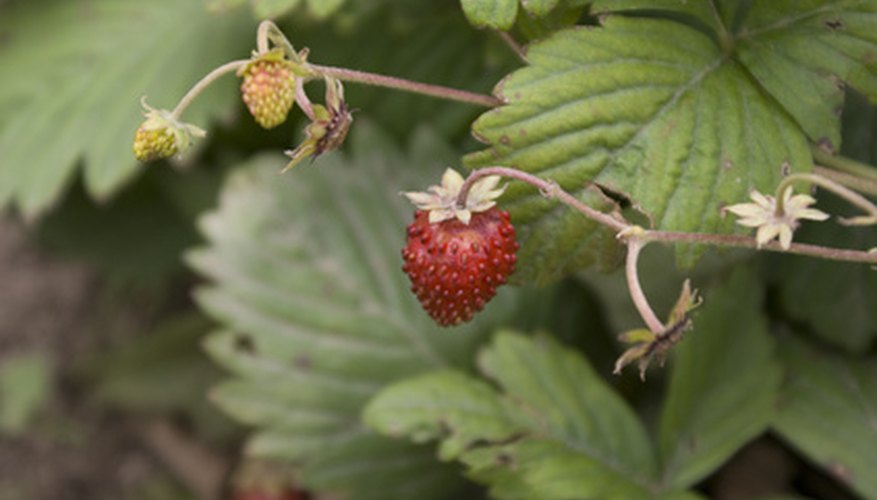 Growing your own fruits and vegetables is an enjoyable and rewarding hobby for many Minnesota gardeners. Add strawberry plants to the home garden and you will reap a fresh and if desired, organic harvest. As an added bonus, growing your own strawberries is an economical option. You can freeze them to use when strawberries are not in season in Minnesota and therefore are imported and more expensive. You can also make preserves and jams from your garden strawberries.
Decide on which type of strawberry plants you want to grow. June bearing strawberries are the largest strawberries and are only harvested for a few weeks in late spring. Everbearing strawberries are harvested two times a season in Minnesota: once in the late spring and another in the early fall. Day neutral strawberries are harvested all season long, but only a few berries are ripe at a time.
Choose a cultivator (variety) that is hardy in your USDA plant hardiness zone, which in Minnesota are zones 2 to 4. If you live in the coldest areas of Minnesota, Ogallala (everbearing) and Glooscap (June bearing) are among the hardiest strawberry plants available.
Select a cultivator based on harvest time. Note that if you live in an area that has late frosts, you are best planting strawberries that are both hardy in your zone (as mentioned in the previous step) and have a late season crop. For example, the Blomidon (June bearing) variety is extremely cold hardy and has a later harvest time than other June bearing cultivators.
Purchase your strawberry plants. Online or mail order catalogs will yield more choices, but local home and garden centers will have quite a few strawberry plants that are suitable for your Minnesota climate as well. When buying plants in person, choose plants that look healthy and have leaves that are green, fresh and without blemishes.