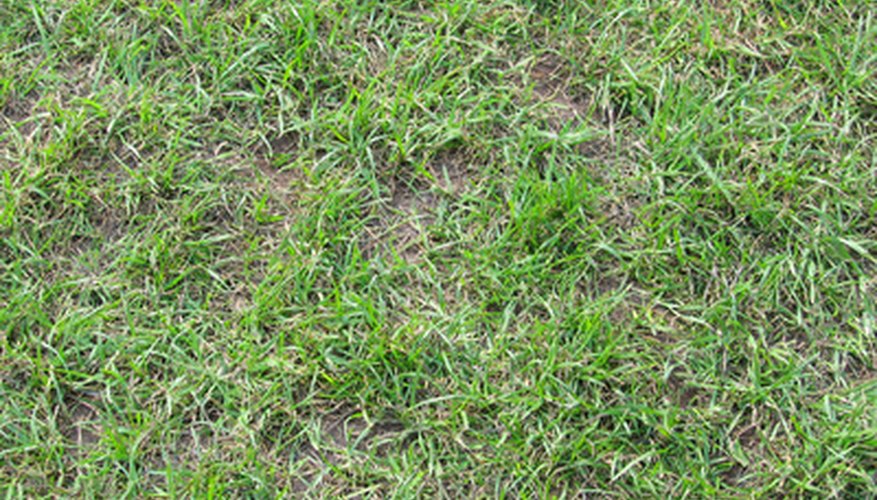 A green lush lawn is lovely to look at and a delight to walk on. The fastest way to have green grass is to install sod, but that isn't always in the budget. Grass seed is a less expensive alternative. Both seed and sod require good soil preparation for a healthy lawn. While seed is not as fast as the instant lawn of sod, grass can be grown quickly. Stay off the lawn until it's ready for its first mowing.
Select fescue or rye grass, which normally sprouts in 5 to 10 days. Avoid blue grass and Bermuda if possible, because these grasses take up to 30 days to sprout. Buy fresh grass seed. Older seed takes longer to germinate.
Dig up the area to be seeded. Add compost and mix in well with the soil. The soil should be fluffy so the fine roots of the sprouted grass seed don't have to struggle to penetrate the ground. Water well a few days before planting, so the soil is moist but not muddy.
Soak some of the grass seed for 24 hours. Place the seed in a zip-lock bag. Add 2 to 4 cups of warm water, depending on the amount of grass seed. Cover the bag with towels so the seed is in the dark. Keep in a warm, but not hot, location.
Drain the water from the grass seed. Place in a bowl. Mix with equal parts of dry seed that hasn't been soaked. The mixture is easier to work with than all soaked seed. (The dry seed will take longer to sprout.) Spread the grass seed over the lawn area per package directions for the type of seed you're using.
Cover with a fine layer of mulch 1/4 to 1/8 inch thick. Don't bury the seeds with more than that. The thicker the layer of mulch, the longer it takes seeds to sprout. Water the grass with 1 inch of water.
Keep the top inch of soil moist, but not soggy. You may have to water more than once a day depending on soil type, wind, temperature and humidity levels.
Protect the lawn area from birds. Once the birds start eating the seed, it's difficult to get them to stop. The best method is prevention rather than defense. Use sticks about 2 feet high. Place string on the sticks over the seeded area. Attach strips of aluminum foil to the string at about every 3 to 4 feet. The motion of the foil in the wind and the sun glinting off the foil scares the birds.