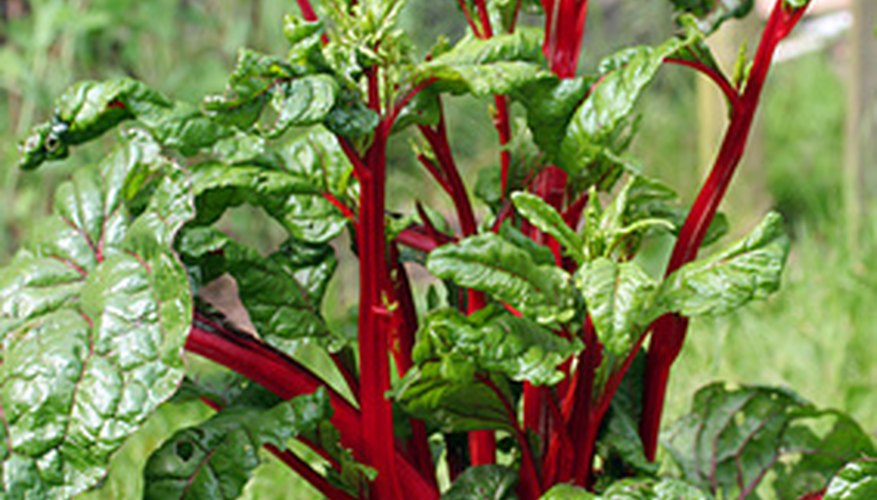 Generally a cold-weather state, Utah has many different climates and microclimates, particularly the Salt Lake City area, where weather is affected by the Great Salt Lake. U.S. Department of Agriculture Plant Hardiness Zones 4 to 7 are represented in the state. But even in the colder northern part of the state, which is mostly in Zones 5 and 6, the area south of the lake, including Salt Lake City, is in Zone 7.
Though much of Utah has a short summer growing season, many vegetables can be grown throughout the state, and in the warmer parts of the state, vegetables may be grown from early spring to late fall.
Beans
Many kinds of beans, including green, pinto, lima and wax beans, are appropriate for planting throughout Utah, as they have relatively short maturity periods and have ample time to grow, even in northern regions. As a group, beans are annuals that are members of the Fabaceae family and grow as small bushes that can reach 3 or 4 feet. Beans should be planted in full sun, with ample spacing, and get regular water after seedlings emerge.
Green and other snap varieties are particularly good choices for northern Utah, as they take as little as 50 days to reach maturity. Limas, dry and wax beans may take up to 100 days.
Onions
"Long-day" varieties of onions are a good choice for home gardens in Utah, as these plants require 14 to 16 hours of sunlight per day to thrive. The "Utah Yellow Sweet Spanish" is grown throughout the state and has a pungent flavor. This onion, as well as other long-day varieties, also stores well in the ground or after harvest.
Onions grow into globes below the surface soil and perform best in loose, rich soil. They may be planted as soon as the ground is workable and should be planted in full sun and get regular water.
Swiss Chard
Swiss chard, which is a leafy, green vegetable that is known for its high nutritional value, matures just 60 days after sowing seeds, so it can grow throughout Utah in the spring and summer. An easy plant to grow, Swiss chard produces crinkly, lettuce-like leaves with stalks that may be green, white or red. The red variety is called "Rhubarb." Swiss Chard will grow like a loose head of lettuce, and leaves around the edges should be cut for use, as new ones grow in the center.
This plant can grow to 1 1/2 feet tall, should be planted in full sun and requires regular water. In temperate climates, it is a biennial.
Resources