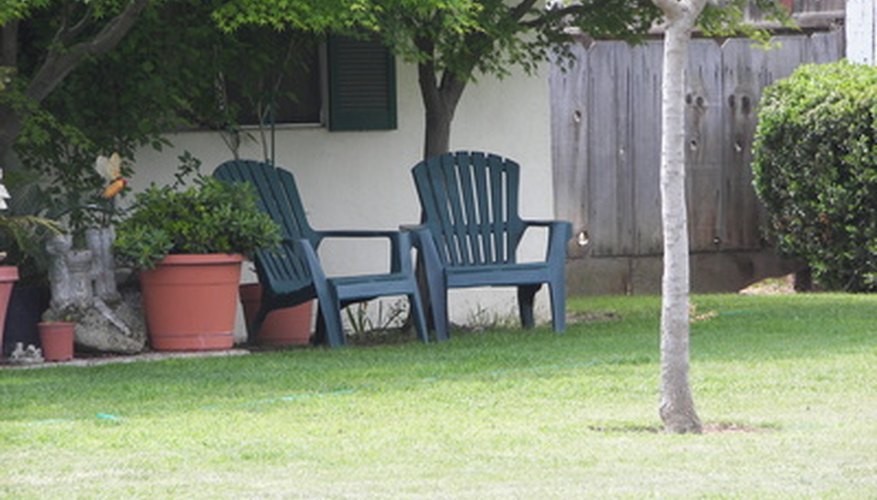 Laying sod is a fast and efficient way to a beautiful new lawn in a much shorter time than reseeding the entire area. To allow for proper rooting to take place, sod should not be laid over an existing lawn. Preparing the soil for sod installation is essential in providing the best base possible for the new grass to grow. The surface should be as level as possible. This requires grading of the area before laying sod.
How to Grade for Laying Sod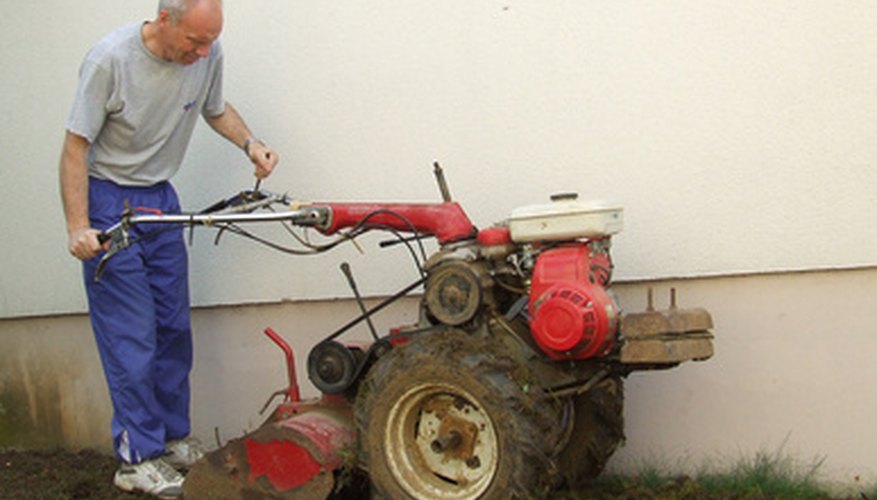 jardinier avec son motoculteur image by Nath Photos from Fotolia.com
Remove the existing grass from the area to where sod will be placed. Till the soil with a Roto-tiller. Disassemble large clumps of soil and clear the area of any debris and rocks.
Water the soil until it is moist but not soggy. Add any fertilizer or nutrients needed to bring the soil to a healthy growing capacity. The soil should be moist yet firm when stepped upon.
Rake the soil with a metal rake to even out the area. Pull the rake away from houses and porches to ensure proper drainage. A small grade should be made around buildings to prevent water from pooling near foundations. Add topsoil to low areas to even the grade to 1 inch below sidewalks and desired sod height. The sod will be approximately 1-inch thick, making the surface level with sidewalks once placed.
Rake the topsoil into the existing soil, leveling sloping areas across the area where sod is to be placed. The soil should be free of clumps and create a smooth surface. Continue to fill in low areas and rake mounds of soil into a smooth surface until the entire area is smooth and level.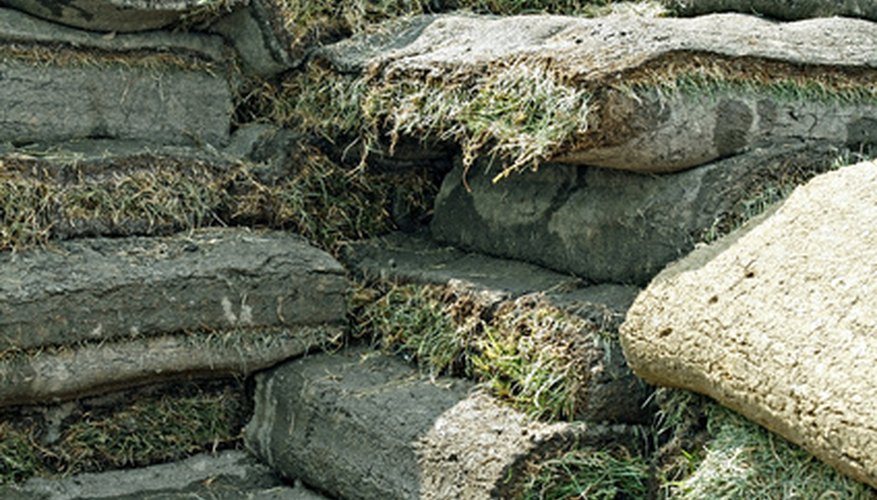 sod-cut pieces image by Jeffrey Zalesny from Fotolia.com
Lay sod according to the manufacturer's instructions. Maintain the sod and new lawn in accordance with the directions supplied upon sod delivery.
Things You Will Need
Roto-tiller

Metal rake

Fertilizer

Top soil
Tip
Water the area well before laying sod. Do not overwater and leave soil soggy.
Warning
Do not lay sod over an existing lawn.