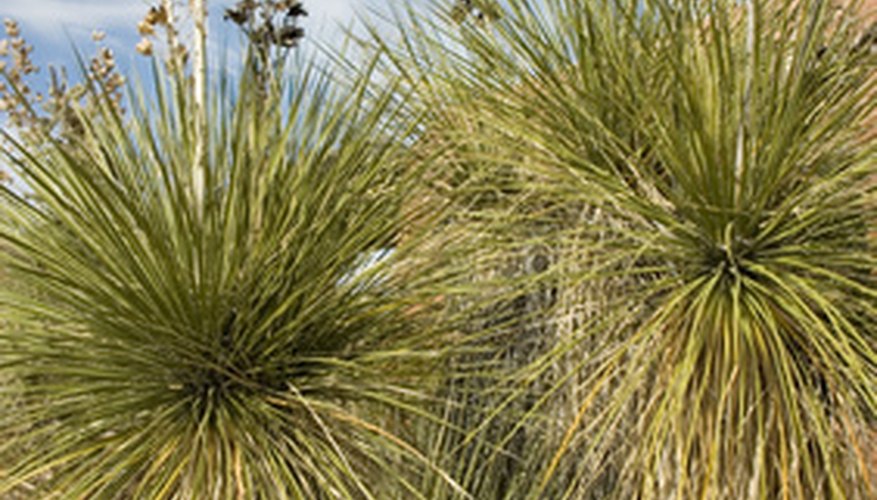 Yucca plants are evergreen perennials. The long, slender pointed leaves spread 10 feet across. Small threads may cover the leaf edges. Most yucca plants have spines on the leaf tips. Yucca plants eventually grow thickened stems or trunks reaching 4 to 6 feet tall depending on the variety. Flower spikes tower 2 to 3 feet above the foliage in spring covered with white or green, bell-shaped blossoms. Yucca plants make dramatic houseplants.
Mix together 3 parts potting soil with 1 part sand to create a fast-draining soil. Fill a large plant pot halfway with your soil mixture.
Carefully loosen and untangle the roots of the yucca plant without damaging or bruising the roots. Remove any dead or dying leaves and flower stalks with a sharp knife.
Set the bare root yucca plant on top of the soil fanning the roots out in the container.
Fill the plant pot the rest of the way with soil working it down around the yucca plant. Keep the crown level with the soil line. The crown is the area where the roots attach to the rest of the plant.
Firm the soil around the yucca plant so that it stands up. Do not compact the soil into the plant pot. Water the plant thoroughly so that the water runs out the bottom of the plant and settles the soil.