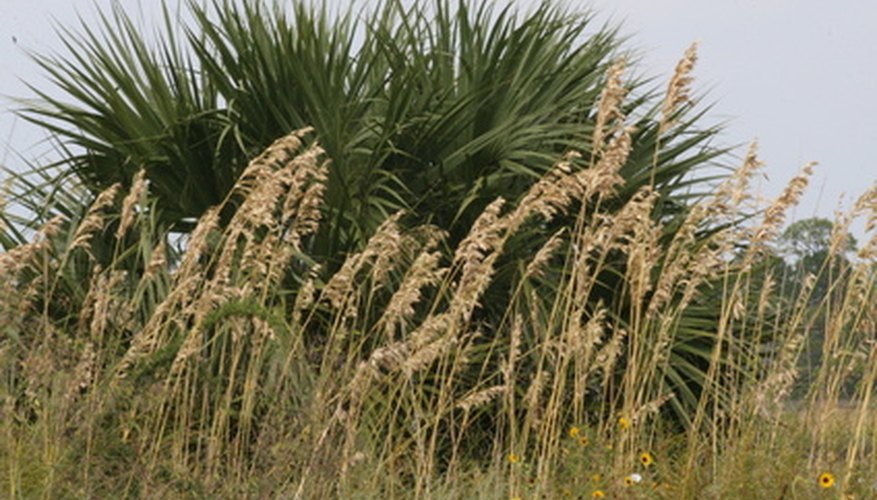 Oats are a common cereal grain that is often grown as feed for livestock. Oats are also used in oatmeal for human consumption. This grain makes up a large portion of the diet of horses. It is also given to cows and used in some dog and chicken food. Temperate climates are best for feed oats and they do not do as well under extreme heat and drought conditions. Like other grains, oats are fairly easy to grow if given the proper amount of care. They are relatively maintenance-free when grown in the appropriate conditions.
Loosen the soil with a tiller to prepare the planting area for seeds. This will also provide proper aeration for the seeds. Remove all large rocks, sticks and other debris that is turned up with the tiller.
Broadcast the seed using a seeder in order to plant the seed uniformly. Apply two bushels of seed per acre. If the oats will be used for grazing, plant the oats thicker; for grazing, plant three bushels of seed per acre.
Cover the seeds with approximately 1 inch of soil. Use a rake to pull the soil over the seeds or drag a section of chain-length fence over the seeds.
Apply 30 lbs. of nitrogen per acre to ensure healthy growth. If the oats are not used for grazing, apply 75 to 100 lbs. of nitrogen per acre.
Water the seeds with at least 1 inch of water. Keep the soil moist, but not soaked. Water the soil every few days with 1 inch of water. The seeds will germinate in seven to 10 days.
Apply an herbicide to control weeds. Follow the directions on the label for grazing restrictions. Do not allow an animal to graze on oats that have been sprayed with herbicides.