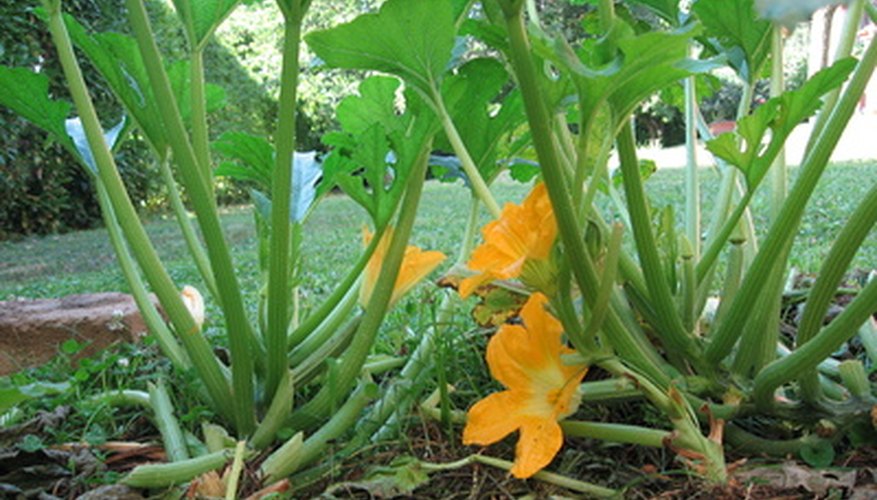 The growing environment in most of Texas offers challenges to planting a successful garden. But knowledge and planning can address the negative effects of common problems such as relentless summer heat, seasonal rainfall, and uncooperative soil. Before planting a garden in Texas, gather background information about your growing region, including average rainfall, frost dates, optimal plant varieties and suggested planting dates for each type of crop. Texas A&M University horticulture offers suggested planting dates for spring and fall vegetable gardens organized by Texas regions.
Select a site for your Texas garden. The site should be level and receive at least six--preferably eight--hours of direct sunlight per day.
Clear the area of plant material and debris. Left alone, Texas soil supports a wealth of different weeds that need to be removed completely from the garden area before planting. You can use a general herbicide like glyphosate, solarize the soil with a covering of clear plastic sheets or manually remove the plant material with a spade.
Test the soil after it's cleared out. Take six soil samples from different locations and depths, mix together and place in a zipper-lock bag. Send the sample to a soil analysis lab such as the Soil, Water and Forage Testing Laboratory at Texas Agrilife. The soil will be tested for a small fee and the results and amendment recommendations returned within one month.
Till the soil to a depth of 6 to 8 inches with a shovel and fork or gas-powered tiller. Add amendments recommended in the soil test report. Level the area with a rake.
Lay out the garden area into sections that can be easily accessed. Use wide rows, stones or mulch-covered paths in order to limit the soil compression caused by walking around the plants during weeding and harvesting.
Set up a watering system for each garden section. Spring and fall in Texas often provide sufficient rainfall for gardens, but supplemental water is required during the summer to keep the plants alive and productive. Drip irrigation systems provide the most efficient use of water for plants, but soaker hoses also work well. Gardening specialists discourage overhead watering because the moisture left on the plant leaves encourages plant diseases that thrive in east and central Texas humidity.
Add plants at the correct time and surround the area with mulch to retain moisture and discourage weeds.
Things You Will Need
Spade

Glyphosate or clear plastic sheets

Shovel

Zipper lock plastic bag

Soil test report

Tiller (optional)

Rake

Path materials

Watering system

Plants

Mulch