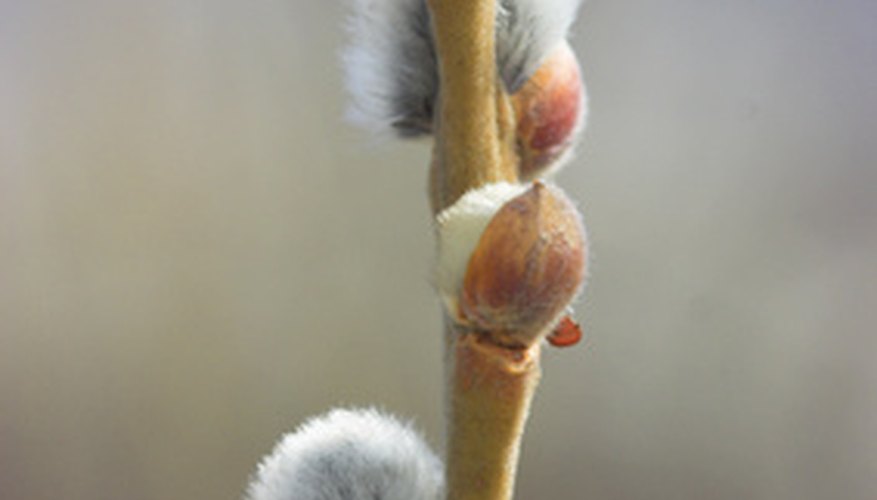 Pussy willows are one of the first glorious signs of spring. The slender branches produce soft, fuzzy nubs all along the stem in late winter and early spring. Pussy willows are not difficult to grow, and all they need is soil that is moist and in full sun. While some may purchase a willow tree that has already been started, one of the most satisfying ways to plant a pussy willow is to cut a branch off an existing tree and start your own.
Cut a branch from a pussy willow that is at least 12 inches long and as wide as a pencil.
Select a site for your pussy willow that is in full sun and has moist soil. Pussy willow roots can tend to be invasive, so do not plant near foundations or sewer pipes.
Dig a hole for your pussy willow that is at least eight inches deep but only three to four inches wide.
Insert the pussy willow into the ground and repack the soil around the branch. There should only be about four inches of the branch sticking up out of the ground.
Water the branch daily so that the ground stays continually moist. You can stop daily watering when roots have formed. You will know that roots have formed when leaves begin to appear on the branch.
Mulch the ground at the top of the planting hole with straw or wood chips, but make sure the mulch is not touching the branch. Mulch will help keep moisture in the ground near the roots while they are developing.