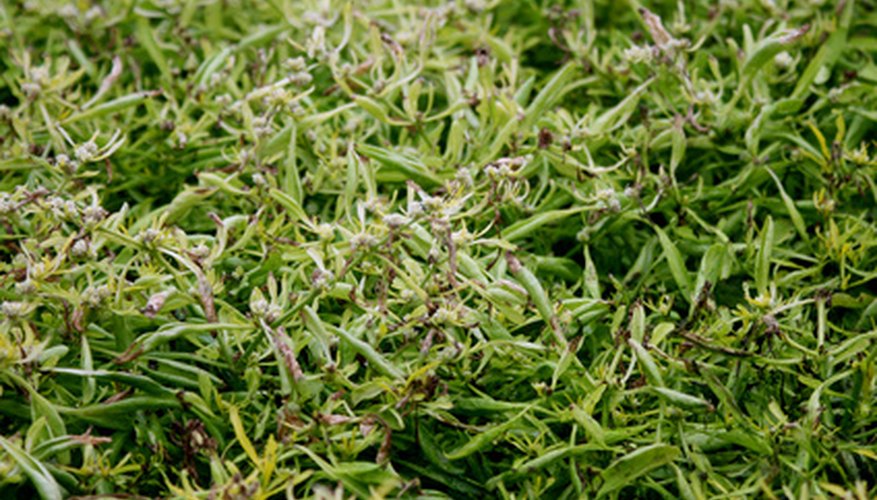 Asiatic Jasmine or Dwarf Confederate Jasmine is true ground cover and not a turf grass. Unlike turf grass, which can be planted in places where children play such as sports fields or other areas of higher traffic volume, Asiatic Jasmine is ideal for places with little traffic. Asiatic jasmine is primarily grown in Florida but, like other ground covers, it is sold in containers in most garden centers.
Characteristics
Asiatic jasmine, an evergreen with dark green leaves, is a favorite ground cover for sun or shade. It is a true ground cover; its many stems and leaves cover the ground, forming a thick mat. It does not flower. Jasmine can be allowed to grow naturally or kept well maintained. In its natural state it makes a gently sloping ground cover about one foot tall.
Care
Fertilize the jasmine after initial planting. After it's established, it does well if it's left to thrive on rainfall. In cases of extreme drought, apply minimal water and fertilization. Mow it once a year to help promote even growth and good air circulation.
Garden Uses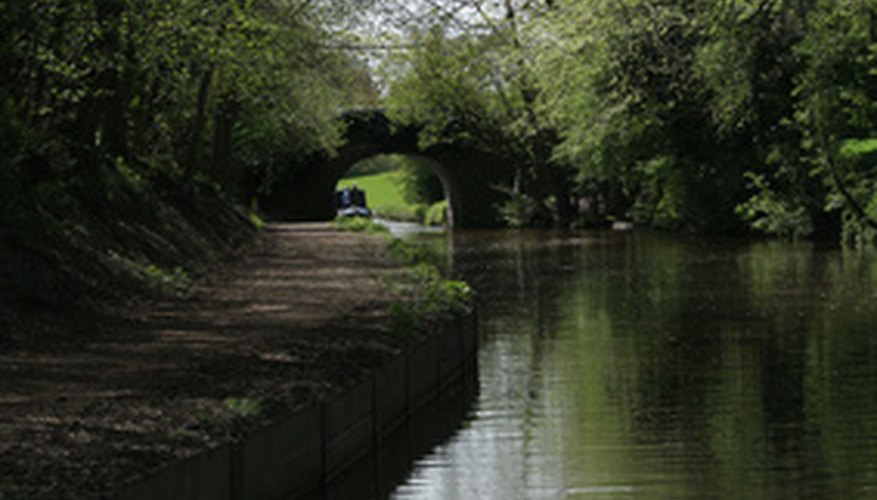 Asiatic jasmine grows best in deep shade and is good for areas where grass won't grow. Asiatic jasmine is quite drought- and cold-tolerant. It can grow in sun but prefers shade, and it prefers moist soil with a pH of less than 8.
Pests and Diseases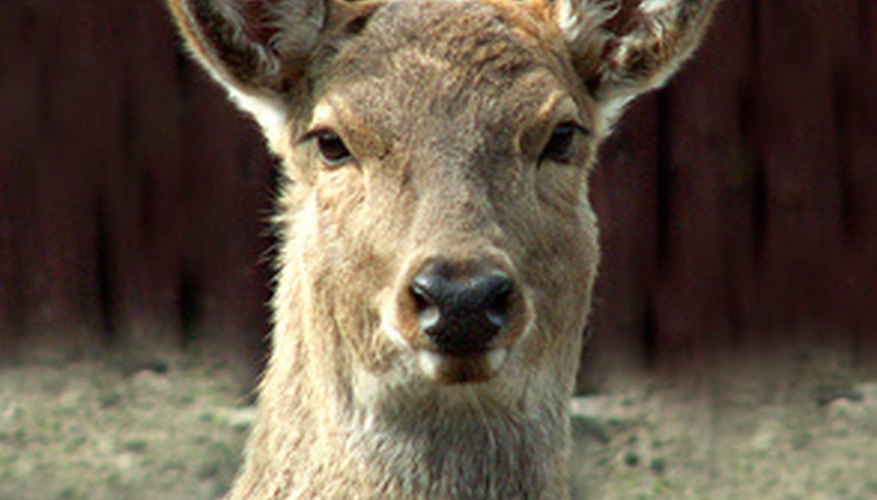 Asiatic jasmine has few pest problems or diseases. Deer tend not to eat it, especially from established beds. Infrequently, leaf spot may occur, but damage is minimal.
Significance
According to the University of Florida's County Extension, without proper maintenance Asiatic jasmine can become a problem. If the plant grows out of control it can become too thick. This can cause the development of fungus problems that healthy, well cared for plants do not encounter.