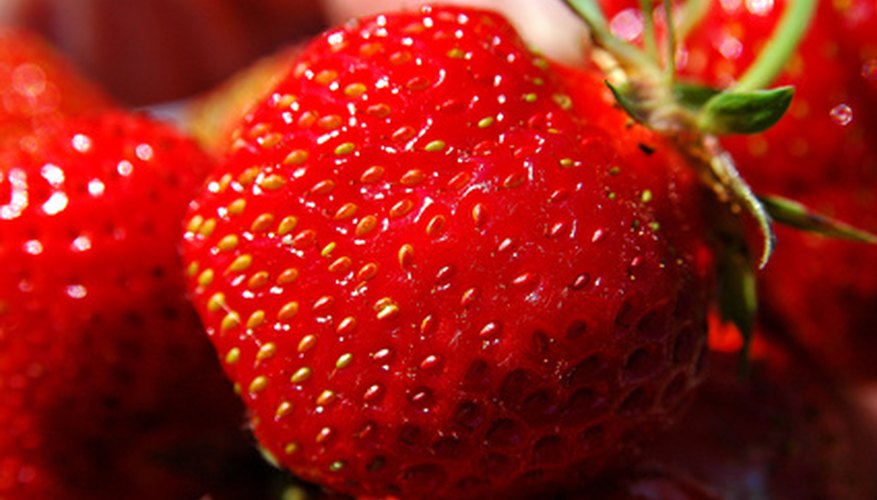 Strawberries are wonderful summer treats. In Missouri, the climate it suitable for growing strawberries in a home garden, which keeps the sweet fruit at arm's length. The climate throughout the state is suitable for three types of strawberries: Dayneutral, Junebearing and Everbearing. Several cultivars of each variety are available, making it easy to find the perfect strawberry plant for a Missouri garden.
Plant the strawberries in full sun and well-draining soil.
Fertilize the planting site with 10 lbs. of fertilizer for every 1,000 feet of garden space. Work the fertilizer into the top 3 or 4 inches of soil.
Dig a small hole with a shovel or trowel that is large enough to accommodate the strawberry plant's root system.
Place a strawberry plant gently in the hole. Allow the roots to spread out, being careful not to damage the roots when placing them in the hole.
Pack the dirt down around the plant, tamping it firmly to remove air bubbles from the soil.
Water the plants after planting so they can begin to establish their roots. Strawberries need at least 1 inch of water per week. Keep the roots moist during the planting process and water them immediately after planting.