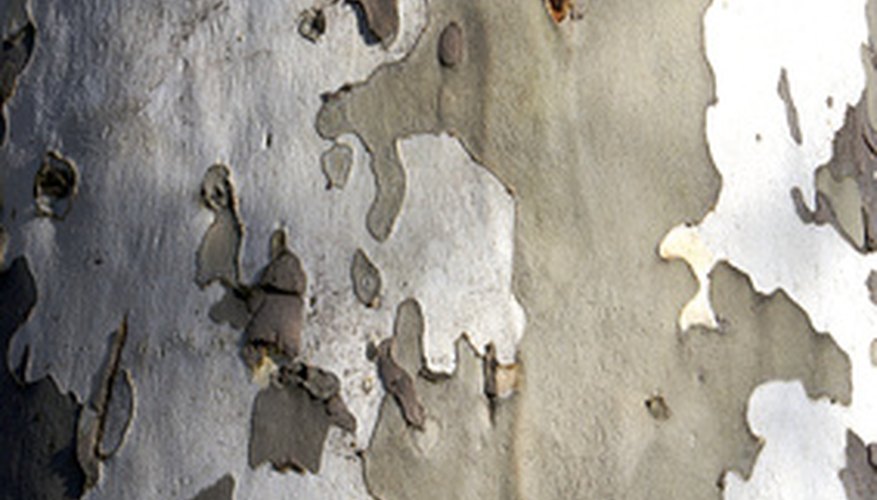 The white birch tree (Betula papyrifera) has the distinguishing feature of white, papery and peeling bark. The tree lives an average of 40 to 50 years. U.S. hardiness zones 2 through 7 and slightly moist, acidic soil provide ideal growing conditions for the white birch tree. The trees are simple to plant and maintain.
Dig a hole twice the size of the width of the white birch tree root ball. For example, if the root ball is 3 inches wide, dig a hole 6 inches deep. Make certain the soil pH level range is between 5 and 6, indicating acidic soil, with a soil pH test kit.
Remove the white birch tree from the growing container or remove the root ball covering. Place the tree on its side on the ground. Squeeze the root ball gently in small sections to loosen the roots and dirt.
Pick the tree up by the base of the trunk closest to the root ball. Stand the tree in the hole.
Fill the hole with all-purpose potting soil and lightly tap with the shovel.
Place a 4-inch layer of shredded bark compost around the base of the white birch tree out to the drip line. Keep the mulch away from the trunk of the tree.
Water the white birch with 1 to 3 inches of water.
Things You Will Need
Shovel

Soil pH test kit

All-purpose potting soil

Shredded bark compost

Water
Tip
Plant and grow the trees on the north or east side of the property.
Warning
Avoid planting in locations that are crowded, near house structures or near power lines.