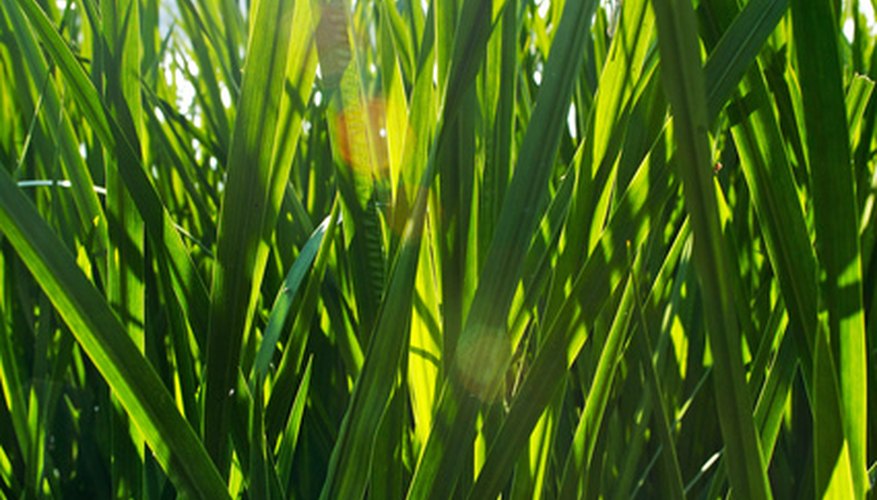 Wheatgrass is typically valued for its high nutritional properties such as chlorophyll and vitamins B6, B12, K and C, but it is gaining popularity as a decorative grass. It is not uncommon to see centerpieces of wheatgrass on wedding reception tables or at dinner parties and some use wheatgrass to brighten a natural home decor. In some cultures, wheatgrass symbolizes a rebirth, signaling the emergence of spring, and it is also a symbol of abundance. Growing your own wheatgrass is inexpensive and unusually quick and easy.
Soak the wheatgrass seed in water for at least 12 hours or overnight. Drain in a colander lined with paper towels, then rinse completely, being careful not to wash out the seeds. Let drain again in the paper-lined colander.
Fill a seed tray with drainage holes 3/4 full of organic potting soil. Spray the soil using a spray bottle just to moisten the soil, not leaving any water standing on the surface.
Spread the wheatgrass seeds over the surface of the moistened soil. Sprinkle a little more soil over the seeds; do not firm.
Water the newly planted seeds using a spray bottle to keep from washing out the seeds. Place a piece of clear plastic wrap over the top of the seed tray to help hold in the moisture creating a greenhouse effect. In about three to five days tiny sprouts will appear.
Remove the plastic wrap and move the tray to a sunny location once the sprouts appear. The sun helps the sprouts to manufacture plenty of chlorophyll.
Make centerpieces and decorations when the grass has reached 6- to 8-inches high after about 7 to 10 days. The seed tray can be set on a table as is for a centerpiece, or cut out squares or circles of grass and place in terracotta flower pots to use as decorations. Keep the grass moist and it will last for up to a week.