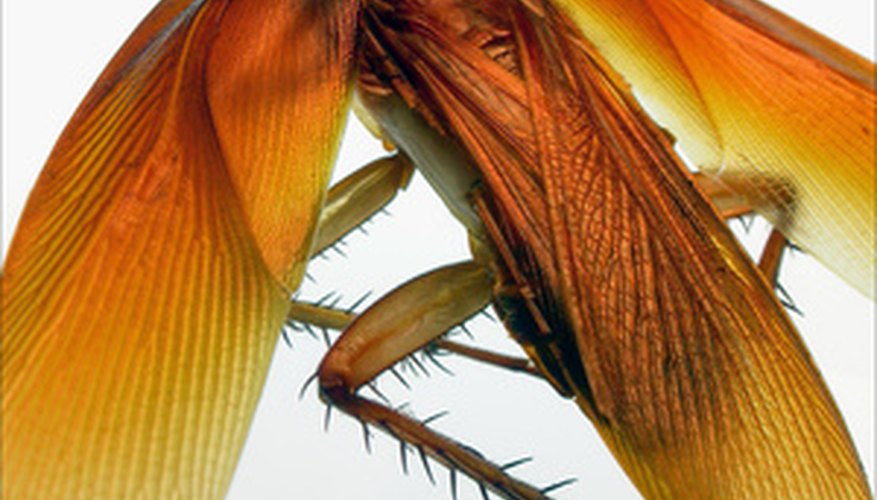 Insecticides are chemical and non-chemical substances used to control pests in the garden and in large, commercial crops. The application of insecticides is a bit tricky, as spraying wildly will hurt the local environment. Ignoring the correct safety procedures may cause serious damage to your health, causing neurological damage and severe health problems. Knowing how, whether and if you are allowed to use a specific insecticide is important to you and your garden's health.
Check the label of the insecticide before choosing it to ensure you are allowed to apply it according to local laws. According to the University of Missouri Extension, any insecticide labeled "Restricted-Use Pesticide" may only be applied by a certified applicator.
Inspect the label for the formulation of the insecticide to understand how the insecticide is applied. EC is an emulsifiable concentrate, meaning it is mixed with water and sprayed with a pump. F is a flowable formulation with fine particles of an active ingredient mixed in. L is a liquid formulation mixed with water and sprayed on the garden. G refers to granule is a small particle active ingredient mixed with clay and is scattered over a gardening surface. Finally, D is a dust, which is applied to the foliage of a plant.
Wear safety equipment when applying the insecticide according to the instructions. Safety glasses, long clothes, work gloves and a respirator are the minimum requirements. According to the University of Missouri, insecticides poisoning is caused by absorption in the skin, eyes, lungs and when it is swallowed.
Apply the insecticide as specified on the label. Do not deviate from the instructions.
Apply insecticide on dry days when there is no rain expected and when the wind is at a low speed. High winds will cause drifting, potentially harming humans and animals in the area. Heavy rains cause the insecticide to run off, poisoning the ecosystem.
Keep animals and children away from the sprayed area in accordance to the persistence of the insecticide. This is how long the insecticide stay active for. This may last anywhere from hours to years. The persistence is indicated on the insecticide label.
Store insecticide after application in a locked area, away from areas where animals and children have access. Storage shed with a concrete floor to prevent spillage is best.
Dispose of insecticides according to local regulations. Check with your local council or with a local Environmental Protection Agency office for correct disposal procedures. Illegal insecticide disposal is severally punished under federal law.