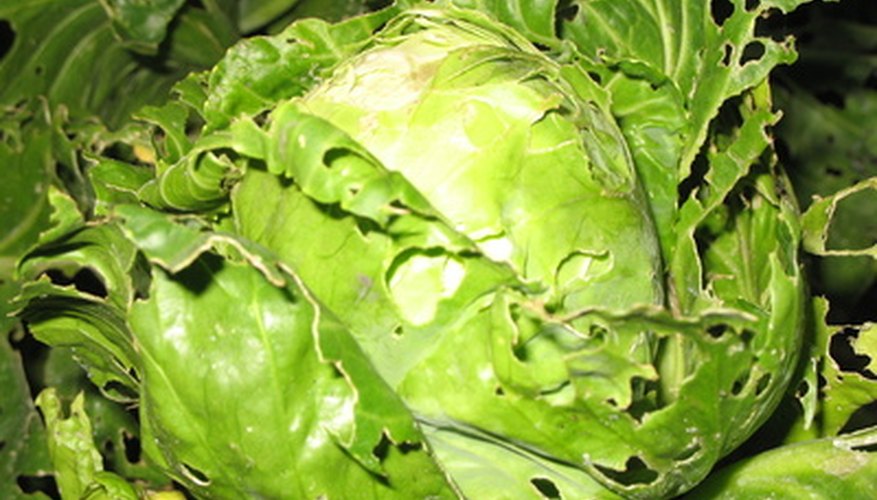 Texas is one of the largest fresh vegetable producers in the United States and more than 26 kinds of vegetables are grown within its borders. Though tomatoes, beets and many greens are grown throughout Texas and may be planted in a home garden, they are not major crops. In addition, soil and climate are different throughout the state, and vegetables tend to grow best in South, East and North Texas. Soil may present a problem in many parts of the state, particularly Central Texas, but can be amended with vegetable gardening soil.
Cabbage
Often grown as an annual, cabbage is a major crop in Texas and can also grow well in a home garden. A member of the Brassicaceae family, early cabbage may mature within eight weeks of planting, while late varieties take up to 16 weeks. In all parts of Texas, cabbage should be planted to mature in late spring or late fall, as it will not thrive in the hot summer months. Plants can withstand light frost, but should be harvested before the first hard freeze.
Cabbage requires full sun in most climates, but in the hottest parts of the state, should be planted in light shade, and plants should be kept wet enough to avoid wilting. Cabbage plants will benefit from a nitrogen-rich fertilizer.
Carrots
Carrots are root vegetables and require at least 12 inches of good-textured soil to have smooth skin. If your soil is rocky, consider planting a shorter variety of carrot, such as the "Nantes", which grows to 6 inches or a miniature variety, such as "Short 'n Sweet." In general, carrots should be planted in late summer, about two months before the first frost is anticipated. In the southern part of Texas, carrots may be planted later and can store in the ground, if there is no freeze.
Carrots should be planted in full sun and soil should be evenly moist--if you alternate between wet and dry conditions, the roots may split. Nitrogen-rich fertilizers and soil should be avoided as carrot roots may split.
Onions
Onions, which are a member of the Amaryllidaceae family, are shallow-rooted plants and should be planted where surface soil is rich and loose, to allow the onion bulb room to grow. In North Texas, onions should be planted in early spring, after the last frost, while in South Texas, seeds may be sowed all winter and into April. There are many varieties of onions, ranging from the sweet, large "Vidalia" to the more strongly flavored "Early Yellow Globe."
In general, onions should be planted in full sun and require regular water. Onion beds should be kept weed-free, as weeds can compete for food, water and light.