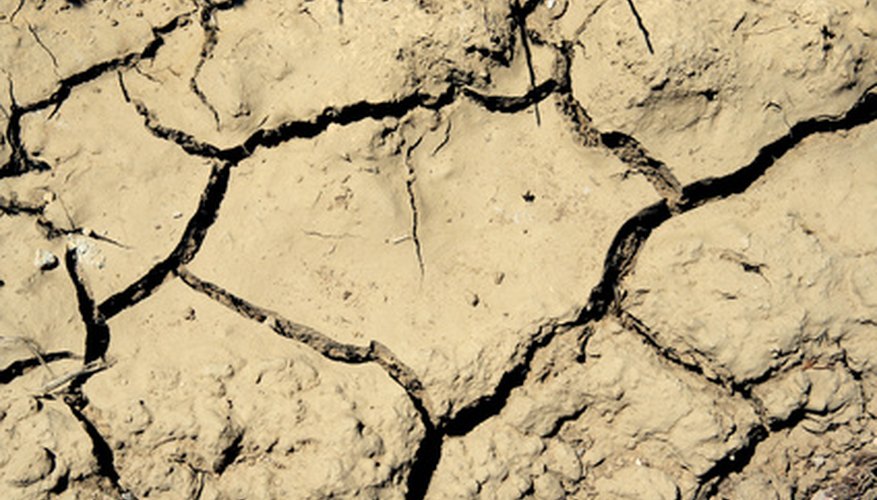 Alkaline soil is is a heavy, poorly draining and clay-rich soil that has a high pH level. Often referred to as "poor soil," alkaline soils are difficult, if not impossible, for many plant species to grow in. Luckily for the gardener that has alkaline soil in their yard, there are still many beautiful plant species that will tolerate and even thrive in alkaline soils.
Butterfly Blue
The petite butterfly blue (Scabiosa columbaria) is a flowering perennial that boasts wispy green leaves and compact clusters of pale blue or lavender flowers. Butterfly blue is named after its butterfly attracting properties: expect droves of them before the end of the blooming season. Native to the Mediterranean, butterfly blue prefers alkaline or neutral soils--lime can be added to acidic soils to help the plant thrive. Butterfly blue should only be grown in full sunlight.
Thyme
Native to the Mediterranean, Thyme (Thymus vulgaris) is a fragrant, semi-woody shrub that is cultivated throughout the world for its flavorful leaves, which are used dried or fresh to season meats and soups. The low-growing shrub thrives in neutral or alkaline soils, refusing to grow in acidic soils. Thyme can be grown in a container and can be grown in either full sun or partial shade. A member of the mint family, thyme produces dense clusters of tiny flowers in shades of lavender and white.
Oriental Arborvitae
Oriental arborvitae (Platycladus orientalis), is a low-maintenance evergreen shrub that has a slightly pointed, conical shape. Native to western China and North Korea, the shrub is planted throughout the world. Oriental arborvitae can handle dry poor soils, growing well in alkaline soils. Ideally, the plant should be planted in full sunlight. Once established, Oriental arborvitae is quite drought tolerant and requires little care.