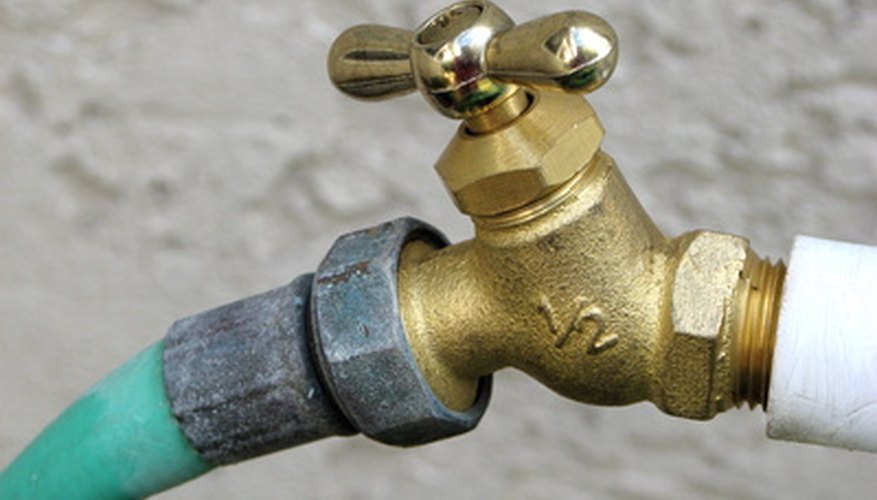 If you are trying to conserve water or want to water plants in drought conditions, a soaker hose is a viable alternative to a sprinkler system. A soaker hose is a perforated garden hose that leaks water through its sides as the water moves through the hose. The hose can be placed over the root system of pants or buried beneath a layer of mulch to provide water right at the roots of a plant without the amount of evaporation present in sprinklers. You also can fertilize plants with liquid fertilizer and a soaker hose.
Select a fertilizer injector formulated for drip irrigation systems. Ordinary fertilizer injectors rely on high water pressure to mix the fertilizer, which a drip system will not have.
Pour a concentrated, balanced fertilizer (10-10-10) into the holding tank of the fertilizer injector. Do not mix the fertilizer with water; the fertilizer injector does the mixing for you.
Connect a backflow preventer to an external faucet spigot. Many fertilizer injectors have a backflow preventer included in their system.
Connect both the inflow hose and outflow hose from the fertilizer to the backflow preventer.
Attach the soaker hose to the open end of the backflow preventer. Wind the hose around the root system of the plants you want to water. Turn on the hose to water and fertilize the plants.