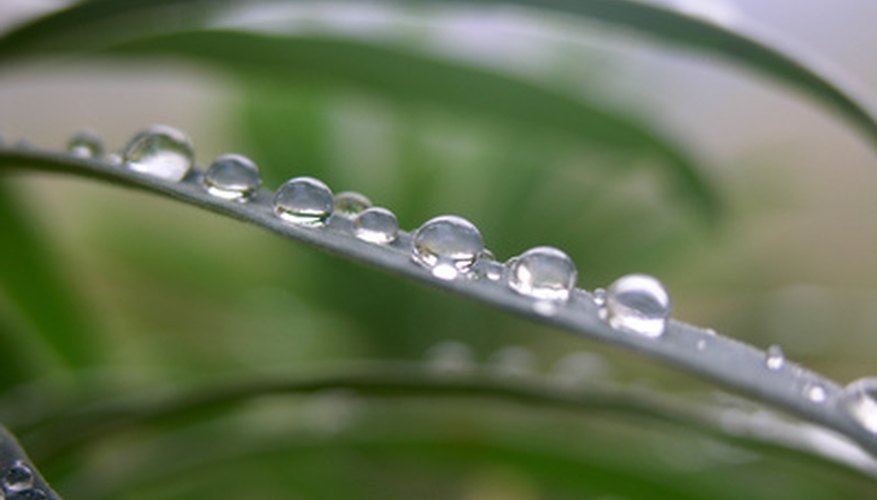 Clay soil is a blessing and a curse. It holds more nutrients, but it also holds more water. If you live in an area that receives a lot of rain and you have clay soil, you are well aware of the gardening problems this type of soil can present. Trees and shrubs, with their long root systems, have an especially hard time trying to breathe in the wet muck. There are some, though, that actually enjoy clay and can thrive in standing water.
Pagoda Dogwood
The pagoda dogwood (Cornus alternifolia) is a deciduous shrub or small tree that will grow to 20 to 35 feet in height. It blooms in clusters of sweet smelling white flowers in May and June. In the fall, the flowers turn into purple berries and the foliage becomes maroon. Native to North America, the pagoda dogwood thrives in partial shade and moist, acidic clay soil in USDA Hardiness Zones 3 to 7.
Chokeberry
A deciduous shrub, chokeberry (Aronia melanocarpa) is another North American native that, in the wild, is generally found growing in wet areas, such as swamps. The berries need to be cooked prior to eating and can be used to make wine, juice and jam. The chokeberry grows fast and will eventually reach 6 feet in both height and width. In May it blooms, profusely, in white flowers. Chokeberry is easy to grow in wet, clay soil and is hardy to USDA zones 4 to 8.
Clethra
Clethra (Clethra alnifolia) is a bit more high maintenance than other shrubs and will require pruning to keep it in shape. It will pay you back for your labor by not only tolerating wet soil, but thriving in swampy clay soil. If you like pink flowers, consider the Ruby Spice variety for late summer blooms. Plant the clethra in a partly sunny spot and it will grow from 3 to 8 feet in height. Clethra is hardy to USDA zones 3 to 9.