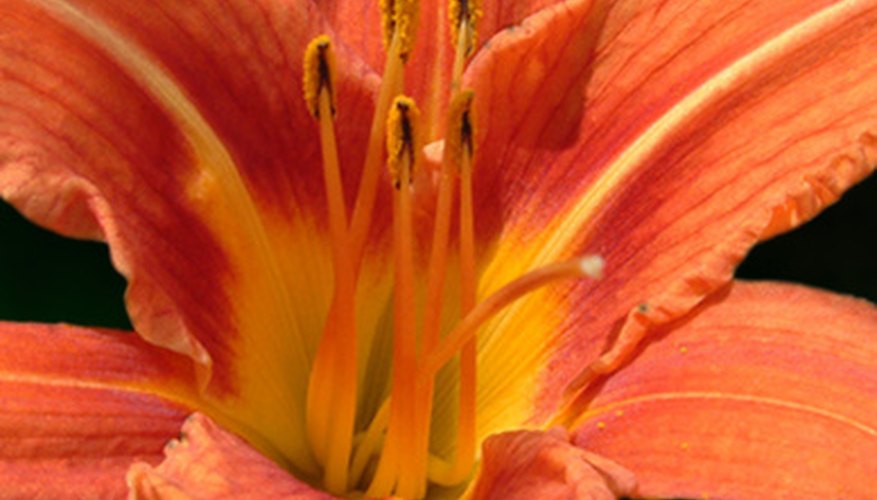 Also called the crinum lily, the spider lily grows taller than 5 feet and produces large clusters of white, red or lavender flowers reminiscent of spiders in summer and into fall in many climate zones. Because it is native to warmer parts of Africa, Asia, Florida, South America and the Middle East, it is frost tender. You can grow this bulb in USDA climate zones 8 and higher in flowerbeds or as a potted plant.
Soil
Florida Gardener advises planting spider lily bulbs in fall in a sunny spot with slightly alkaline soil that has good drainage. Plant bulbs about 9 inches apart and several inches deep. As with other types of flowering bulbs, the spider lily benefits from organic materials such as compost in its planting bed. Cornell University recommends adding 3-gallon buckets full of compost for every 100 square feet of planting area. Remove rocks from the area surrounding your planting hole and also dig in 1 pound of a low nitrogen fertilizer for every 100 square feet of area before you plant. Starting right will reward you with flowers later.
Water
Water your spider lily on a regular basis but make sure the soil does not remain soggy. Allow the soil to dry slightly between your weekly watering.
Fertilizer
Feed your spider lily once each month with a lower nitrogen liquid fertilizer, such as one with an N-P-K ratio of 5-10-10. Cornell recommends feeding all bulbs when they are blooming with the same type of fertilizer: 2 pounds of granular plant food for every 100 square feet of area. It helps to gently till the pellets or granules into the first inch of the soil surrounding your spider lily bulb, but don't disturb the roots or leaves when you work around them.
What Not to Do
Some plants respond to a fertilizer containing no nitrogen by producing more flowers, but this is not the case with bulbs, according to Cornell. Also, if you need to stake the plant to support it, be careful not to drive your stake into the underground bulb.