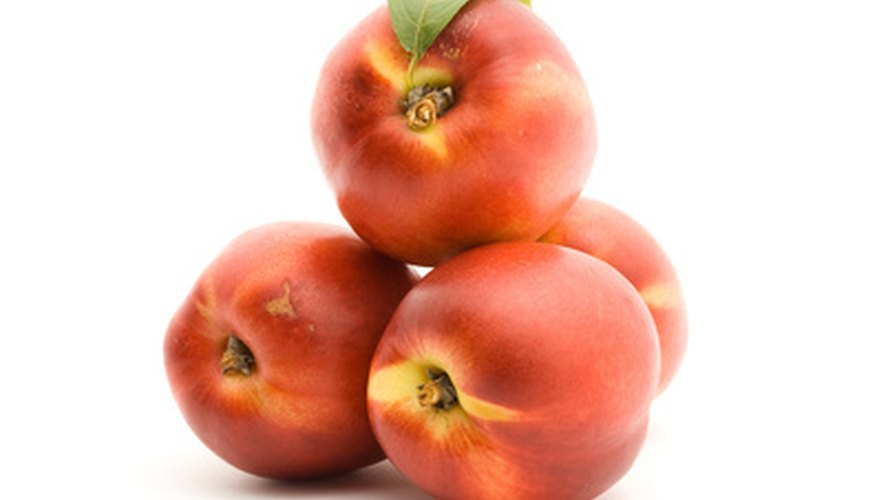 Georgia gardening includes the hardiness zones 7, 8 and 6, so it is important to understand the different planting times for vegetables and fruits. Georgia gardeners can grow many fruits and vegetables that grow in other parts of the United States, along with natives to southern growing regions. When planting vegetables and fruits in Georgia, choose varieties that have similar growing requirements, such as light and water, so you can get away with minimal maintenance.
Peach Trees
Georgia, also known as the "peach state," provides an ideal environment for this fruit tree. The peach industry in Georgia took off during the American Civil War. Georgia currently grows over 40 different varieties of peaches, which are shipped all over the country. Peaches need well-drained, fertile soil and full sunshine, with consistent watering to maintain moist soil.
Beets
Beets (Beta vulgaris) provide a splash of color to your landscape and nutrients in your diet. The emerald green, bright red leaves grow up to almost 2 feet tall from the beet's base, a stalk that alone can grow more than 4 feet tall. Beets also produce small flowers that are red and green during the second year of maturation. A Georgia gardener can grow beets in a variety of colors, from white to bright orange and in a variety of shapes. When planting beets, keep them in full sun with consistently wet soil. In winter, beets grow best in southern Georgia. In spring and summer, beets flourish in the rest of the state.
Mustard Greens
Mustard greens (Brassica juncea) are simple to grow, maturing up to 3 feet tall with bright yellow blossoms and curvy green pods that resemble peas pods. Mustard greens require wet soil and full sun. Some types are drought-tolerant. In the kitchen, they are added to pork dishes, or mixed with other greens like kale for a salad or steamed veggie side dish.