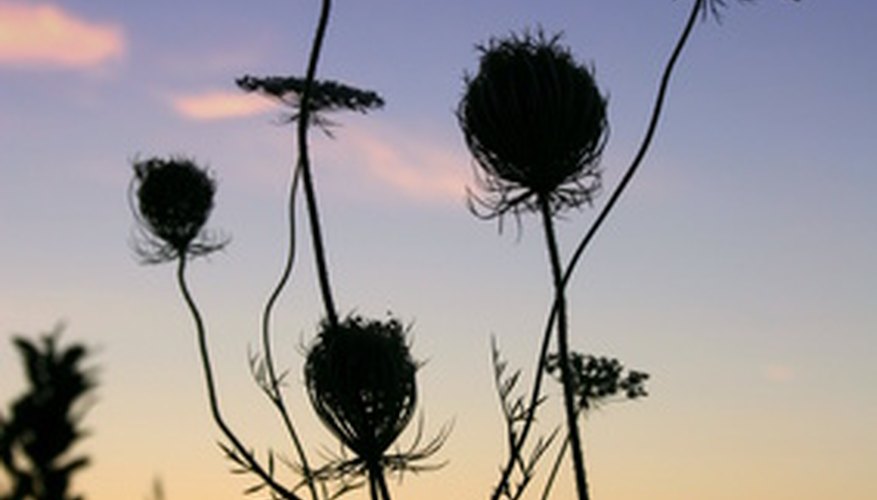 If you live in an area covered with clay soil, the joy of vibrant flowerbeds may seem like a pipe dream. Comprising the smallest soil particles, clay is nutrient-dense because it attracts and retains many elements essential to healthy plant growth. Many types of flowers thrive in clay soil, with or without additional soil amendments. When time and money constraints are an issue, look for these clay-tolerant cultivars to decorate the landscape.
Roses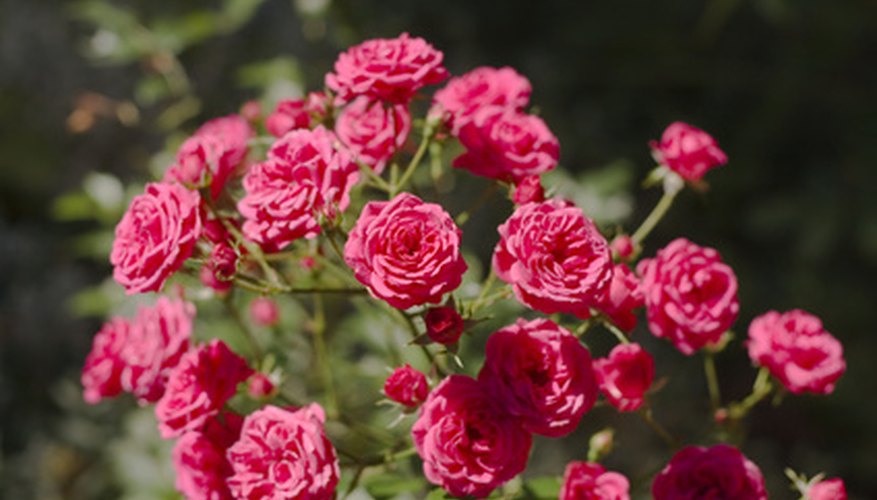 Roses, both shrub and vine varieties, grow well in clay soils. The chosen location will benefit from the addition of organic compost, sand, or a bag of quality potting mix, which will improve drainage and elevate nutrient levels. Choose a rose variety proven successful, such as Belinda's Dream. Yerba Buena Nursery recommends the California Wild Rose and Wood Rose varieties for clay soil sites.
Sunflowers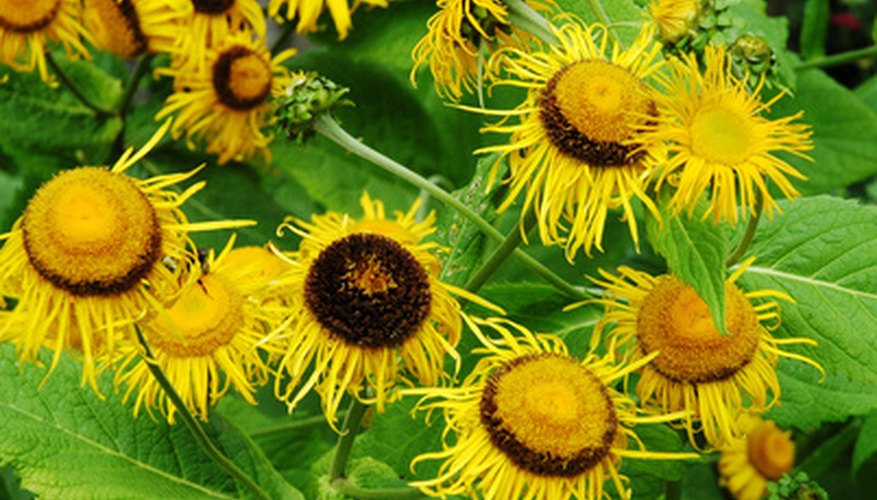 Sunflowers thrive in nearly every type of soil. Forming a powerful taproot that can grow down more than 6 feet into the soil, sunflowers grow well along buildings and fences, in flower beds and gardens. From the ornamental to the gargantuan, sunflowers are an excellent choice for clay.
Echinacea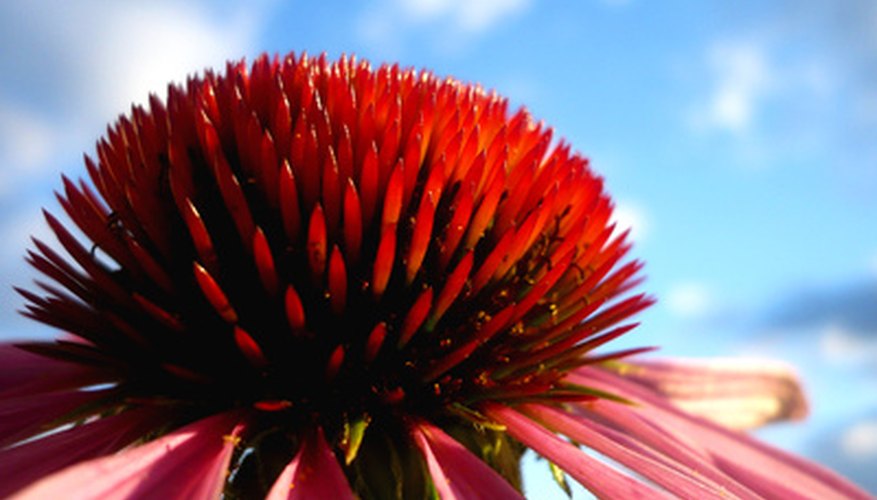 Echinacea, also called cone flower, is a perennial favorite in the United States. Hardy in Zones 3 through 11, echinacea reaches heights of 4 feet or more and thrives in partial to full sun. Since it forms a strong taproot, this flower is perfectly suited for clay soils and can add color to any landscape.
Shasta Daisies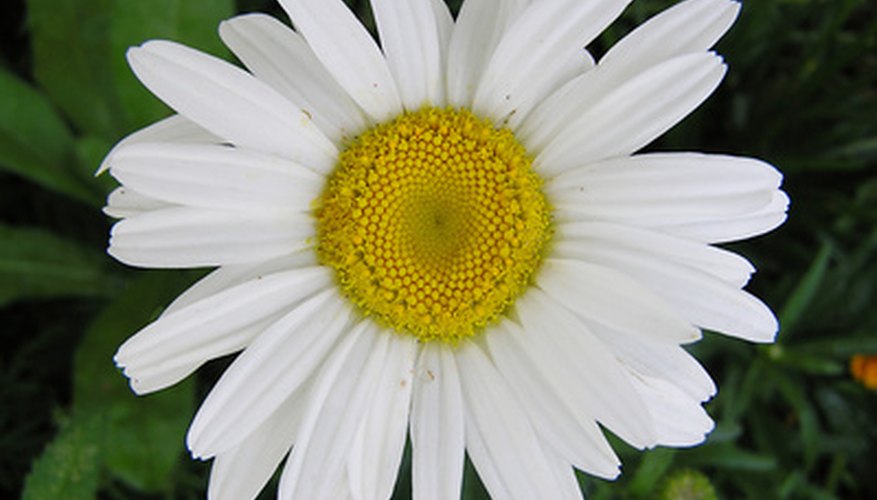 Shasta daisies, members of the Asteraceae family, are hardy perennials that grow best in full sun to partial shade. Reaching between 1 to 3 feet in height, Shasta daisies sport single blooms of white with vibrant yellow centers. These adaptable flowers can be planted in spring, summer or fall. Amendments, such as organic compost and sand, to improve drainage will keep the daisy population returning year after year.
Daylilies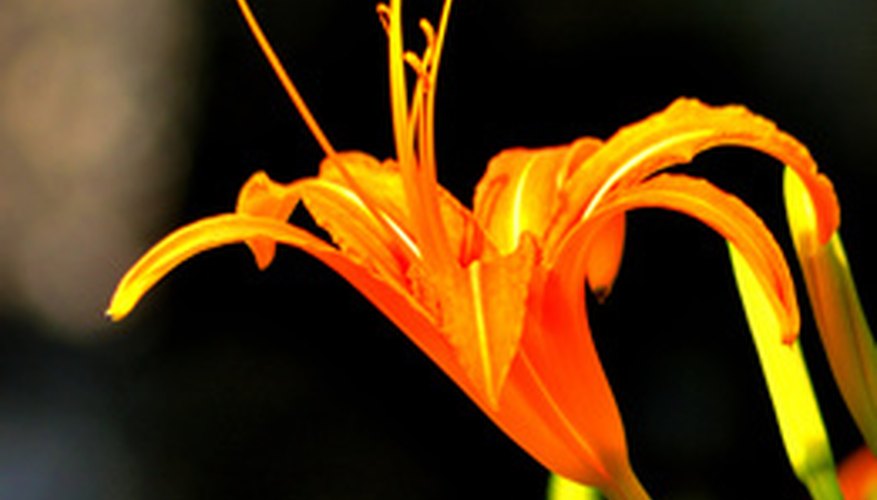 Daylilies (Hemerocallis) are tough flowers that can tolerate a wide range of soil conditions. Sporting large fragrant day-long blooms, daylilies are an excellent choice for borders, beds and mass plantings. Working organic matter and fertilizer into the planting site will encourage fuller blooms and foliage and allow these spectacular blooms to flourish for many years.
Cornflowers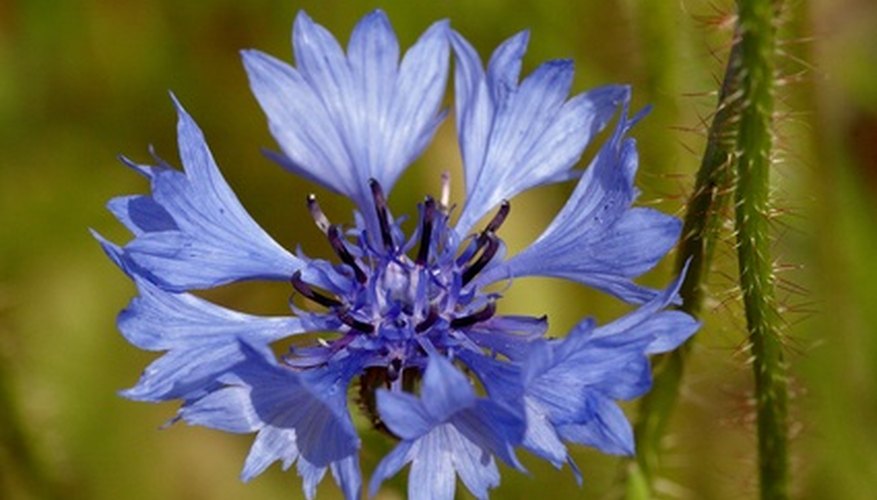 Cornflowers, also called bachelor's buttons, are delicate flowers that grow 12 to 36 inches in height. Populating fields and gardens for centuries, cornflowers sprout striking bluish-purple blooms on gray-green foliage. Grown from seed or starter plants, cornflowers are prolific, drought-tolerant spreaders that can be reined in by division at least once every two years.