When trees drop leaves in the fall, gardeners with extensive landscaping face the problem of removing the leaves without damaging the plantings. Since the benefits of trees: shade, wind-breaks, reducing heating and cooling bills; outweigh this inconvenience savvy gardeners look for landscaping solutions to this problem. The primary methods involve hardscaping although other solutions include planting choices and even mulch choices.
Pavers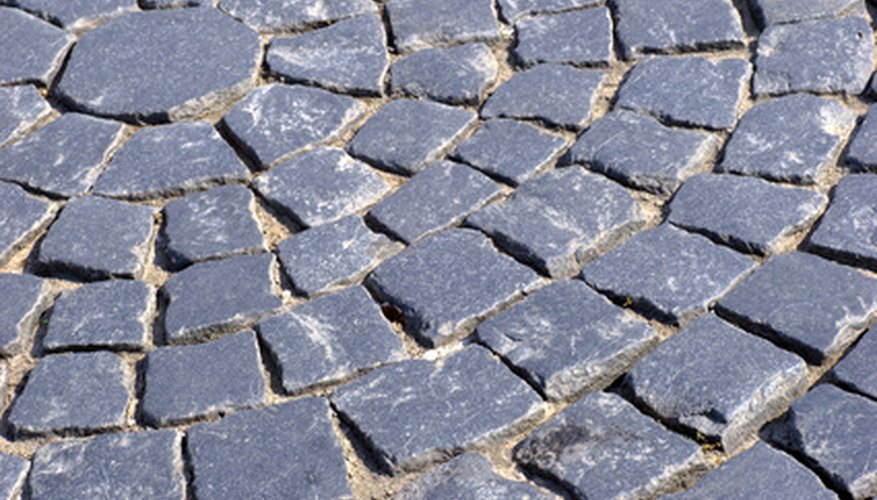 Use pavers in landscaping under trees. Pavers come in different shapes and sizes, and can be placed around the base of trees and shrubs. The pavers could be placed on top of the ground with the spaces filled in with sand or arranged with no spaces. You could also set the pavers into the ground, so their tops are level with the ground. Keep the pavers at least 4 inches away from the base of large trees and at least 2 inches away from shrubs.
Stone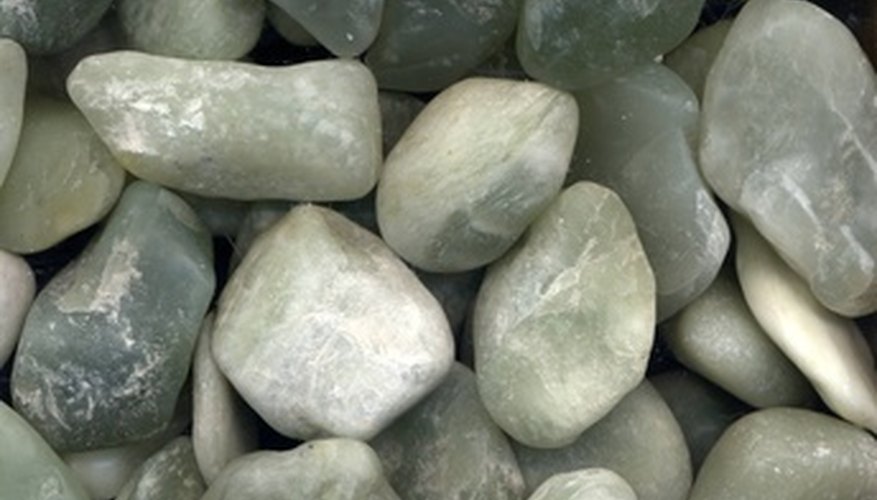 Landscape the base of trees where many leaves fall with 2-inch stone or granite chips. Clean up the leaves by using a blower to push the leaves to a spot where they can be easily raked. The stones can be easily rinsed of pollen, dust and other debris that cannot be blown away or otherwise easily picked up. Stone comes in various types and colors. You can use river stone, large granite chips or large marble chips.
Rubber Mulch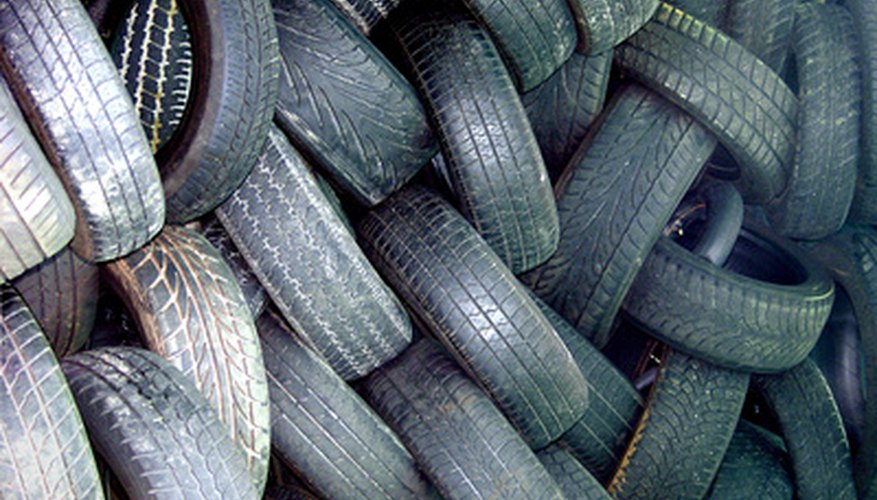 The larger chips of rubber mulch are too heavy for the blower to move, which makes cleaning up leaves easier. The leaves are blown off the mulched area and onto the lawn where they are easier to rake. The rubber mulch also provides protection for the plants in the garden by keeping the soil warm in cooler weather, and keeping the soil cooler in hot weather. Rubber mulch also helps hold moisture in the soil, keeping plants healthy and saving water usage.