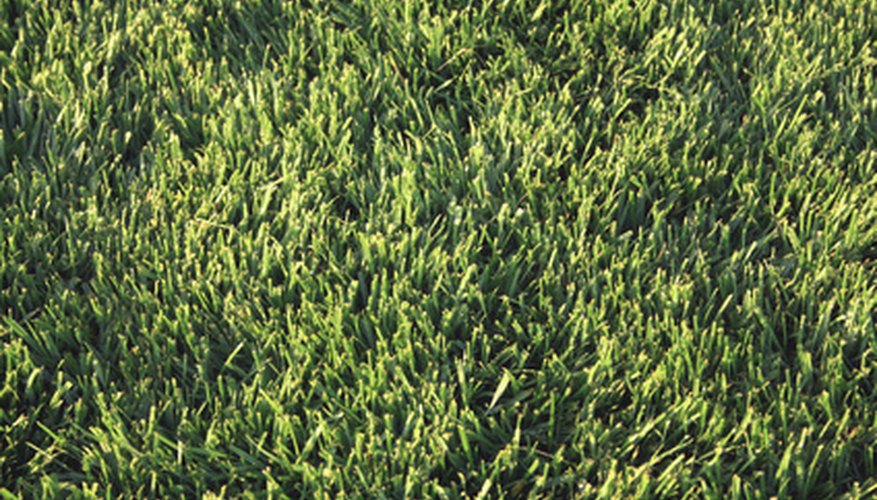 Tennessee is located in the southeastern portion of the United States. Its moderate climate and areas of fertile soil are ideal for maintaining a green, manicured-looking lawn, but this weather and type of soil provide Tennessee weeds some great growing conditions, too. Fortunately you can control them, and once you know what type of lawn weeds you have, it is easier to get rid of them.
Carpetweed
Carpetweed (Mollugo verticillata) is a spreading summer annual. It has four or more one-half to 1-inch long, lance-shaped leaves that shoot outward from a central point on the stem and resemble a light green starburst. It produces small five-petal white flowers in July to September and spreads by seed. The carpetweed likes moist rich soil, but does not mind drier sandy soil. It is a small weed, but when left alone, it can spread rapidly. Carpetweed is best controlled with a post-emergent herbicide when it first appears.
Henbit
Henbit (Lamium amplexicaule) is a winter annual that grows from 4 to 12 inches in height. It has light green, coarse, tooth-shaped leaves that grow on opposite sides of each other, and blooms in May with pinkish-white to purplish flowers that resemble tiny trumpets. Henbit enjoys cool moist areas and shade. Interestingly, it is a member of the mint family and can grow quickly when conditions are favorable. A post-emergent herbicide sprayed at intervals works best for lawns that are just becoming established; on established lawns, henbit should be treated before the flowering stage.
Wild Strawberry
The wild strawberry (Fragaria virginiana) is a low trailing winter perennial that produces by spreading runners that can grow to 2 feet in length. It has an appearance similar to a regular strawberry plant and is easily identified by its toothy dark green leaves that grow in clusters of three. It produces small five-petal white flowers with a center of yellow stamens in April to June that give way to the small red strawberry fruit. The wild strawberry prefers partial to full sun and likes moist to slightly dry soil. Because of the runners, the wild strawberry can be a difficult plant to physically remove. A post-emergent herbicide applied when the plant is active and between the leaf to flower stage is considered a better way to dispose of them.