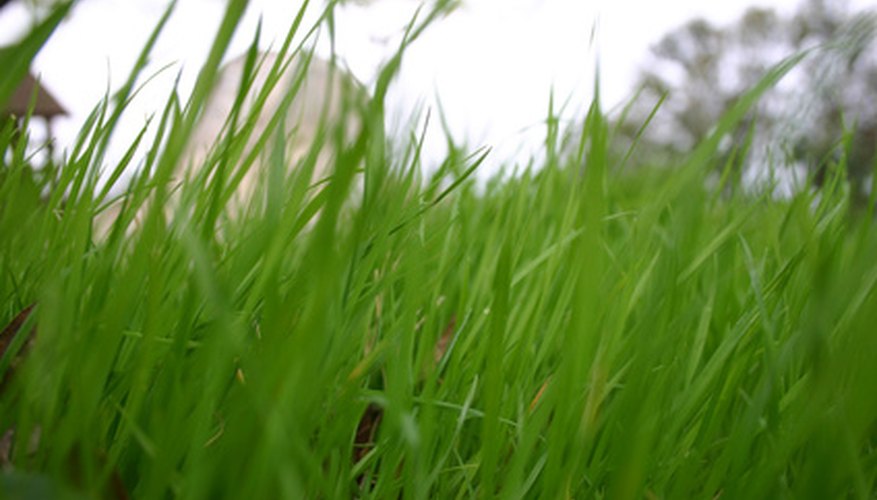 Over time, lawns, especially in heavily-used areas of the landscape, have a tendency to wear out. Bald spots and dead spots are inevitable. These spots can be repaired, which is easier and less expensive than replacing the entire lawn. Plan on repairing the lawn in early fall. There are fewer weeds at this time of year, thus less competition for the young grass seeds.
Remove the dead grass from the areas that need to be repaired. Use a gardening trowel if the area is small or a shovel if it is larger.
Remove 4 inches of soil from each area to be repaired.
Add 4 inches of topsoil to the bare areas and scratch it into the existing soil.
Add equal parts of sand and grass seed to the broadcast spreader. If the patch is large, broadcast half the seed in a north to south direction first and then cross over that seeding in an east to west direction with the remaining seed.
Water the repaired areas with the fine mist setting on your hose and keep the area moist, not soggy, until the grass seed germinates. Generally, grass seeds will require water twice daily.
Things You Will Need
Trowel

Shovel

Topsoil

Sand

Grass seed

Broadcast seed spreader