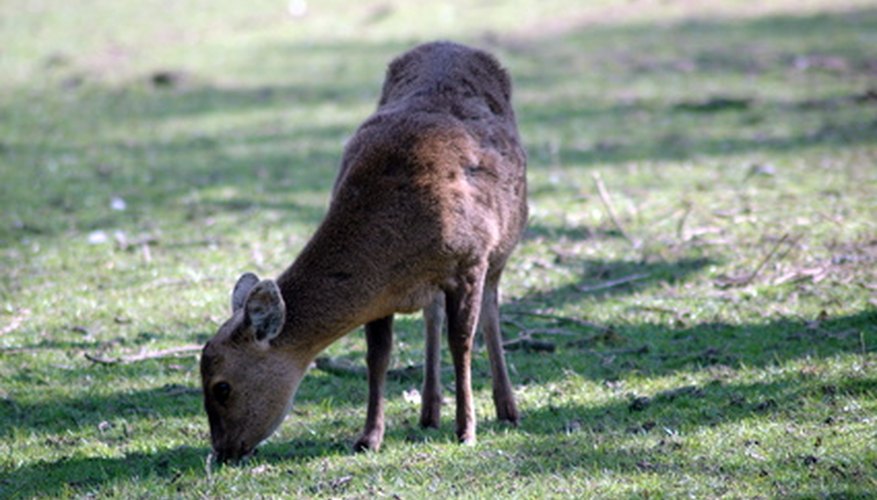 While shade plants in the garden provide respite during hot summer days, the dense foliage of these shrubs and trees are an attractive food prospect for hungry deer, especially in winter. Fortunately, controlling deer in your garden does not require a large gun. A number of deterrents will rid your yard of deer humanely and protect your plants from hungry mouths.
Combine two large jalapeno peppers, 1 tbsp. of dishwashing soap, 1 garlic clove and 1 gallon of water in a blender, mix together and pour the mixture into a garden sprayer.
Spray the shade plants with the jalapeno mixture thoroughly, spraying high enough so deer will not eat any leaves without tasting the mixture, even when standing on their hind legs.
Cover the shade plants with a fine netting during the winter. Vexar netting, thin and tough, will break down in sunlight in three to five years yet requires little or no maintenance.
Release your dog into the yard, if you have one, because dogs are great deer deterrents