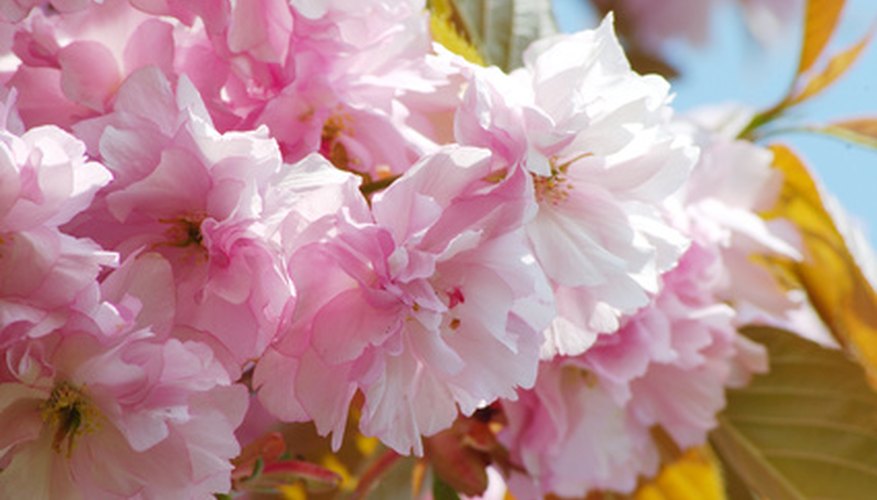 The almond tree is as rewarding for its delicate blooms as it is for its sweet, nutritious nuts. A member of the rose family, the almond tree is related to the peach and the cherry tree. In the spring, the canopy becomes a shower of delicate white and pink buds. Native to North Africa and western Asia, the almond tree grows best in warm climates. Spacing is important when you are planting a series of almond trees. A balance between maximizing the potential harvest while allowing the trees enough room to mature takes planning and foresight. But whether you are planting a small grove or an orchard, your efforts will be rewarded when the trees mature and fruit.
Look at your planting site and determine whether you want to plant your trees in rows or in a more natural formation.
Choose planting sites that are 22 feet apart. You can pace off the distance assuming your foot is a little less then 12 inches. You can also measure out a 22-foot piece of string to stretch between each planting site.
Dig holes that are the same depth as the nursery pot the almond tree saplings are in.
Plant the trees so the graft bud is facing in the typical direction of the wind; lean the trees toward the wind at a 10-degree angle. The base of the trunk should be level with the surrounding soil.