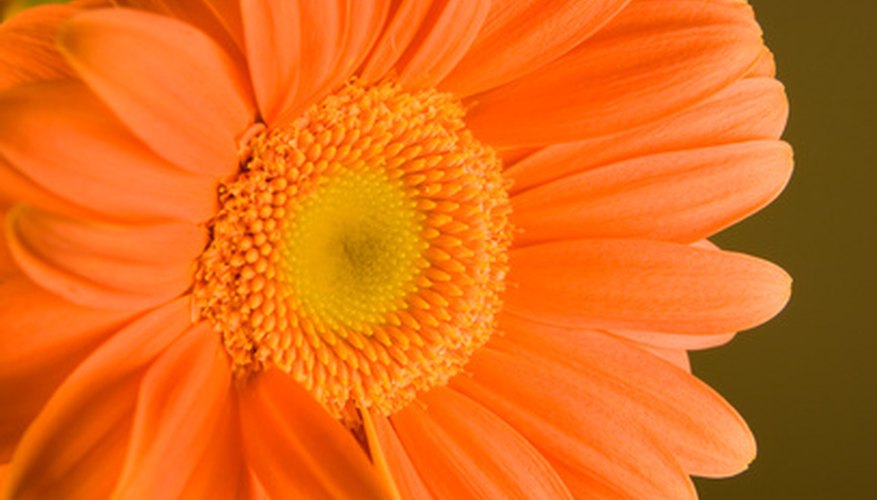 Gerbera jamesonii, commonly known as the gerber daisy, has large flowers that look much like sunflowers and come in bright varieties of colors. Currently ranked as the fifth most popular flower in the world behind the rose, carnation, chrysanthemum and tulip, these flowers are very adaptable and can be used either in a garden or as a potted plant.
Ways to Pot Plants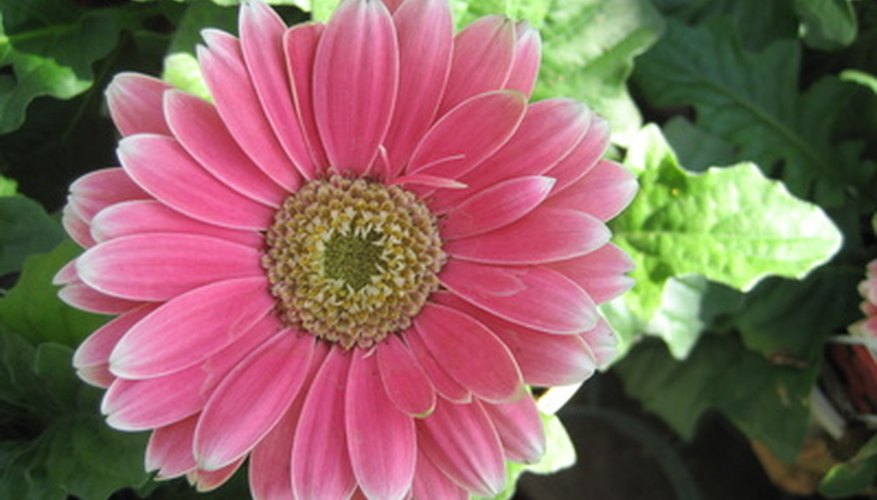 Buy already-started plants at most garden centers. It is important to select a strong, sturdy, healthy plant, with healthy leaves and bright flowers. Choose a plant with buds as well as flowers so that the plant will flower continuously. Steer clear of flowers showing disease, insect damage or poorly growing flowers.
Gerber daisies can also be started from seeds, basal cuttings (a small shoot from the bottom of the plant) or crown division (basically, splitting the plant in half).
The seeds must be no more than a month old. Germination requires 68 to 78 degrees F in sandy soil. Seeds are started in the spring or early summer. The pots should be covered with glass or plastic until the seedlings are over an inch tall.
Starting with a small shoot requires dipping it into a rooting hormone and then putting it into a sandy mix. They also need to be covered with a glass top until potted. Crown division is done in spring. Care should be taken of the roots when dividing the plant.
Potting Material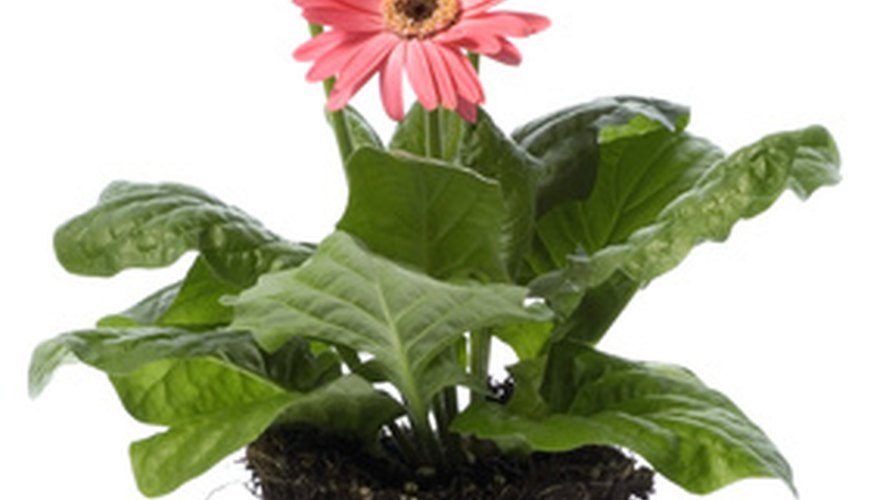 Once the plants are big enough, they are ready for potting. Gerber daisies need a good mixture of potting soil. The soil should be loose and well drained. Organic matter should be used with a mixture of peat with perlite, vermiculite, calcined clay or course sand.
Plant Care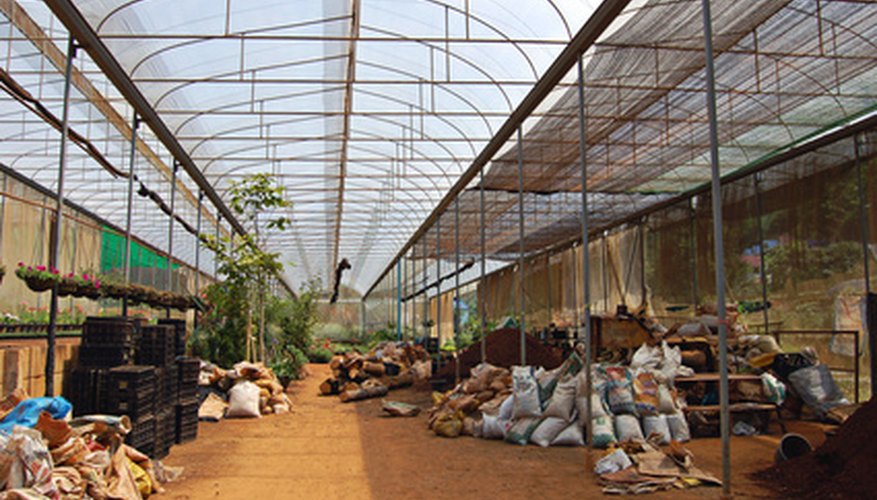 Gerber daisies require full sun for best flowering results. The soil should be kept moist but not overly soggy. In the summer, the plants should receive fertilizer every two weeks with a liquid fertilizer. Deadheading will keep the plant flowering throughout the season. The best temperature for them is approximately 75 degrees F during the day and 60 degrees F at night. The plant has to be brought indoors in the winter or it will die at the first hard frost of the season.
Pests and Diseases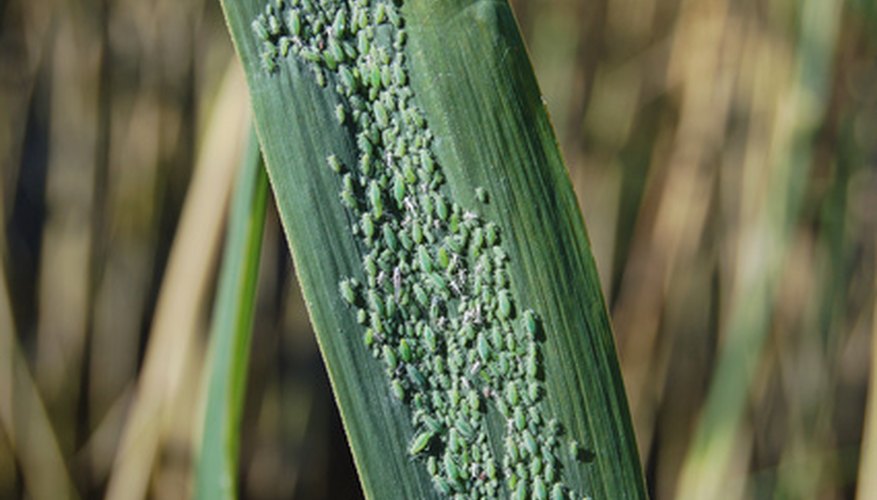 Healthy plants are not as likely to suffer from pests or diseases. Plants that are unhealthy can be attacked by aphids, whiteflies, leaf spot and spider mites. Too much water can help promote fungus and stem and root rot.
History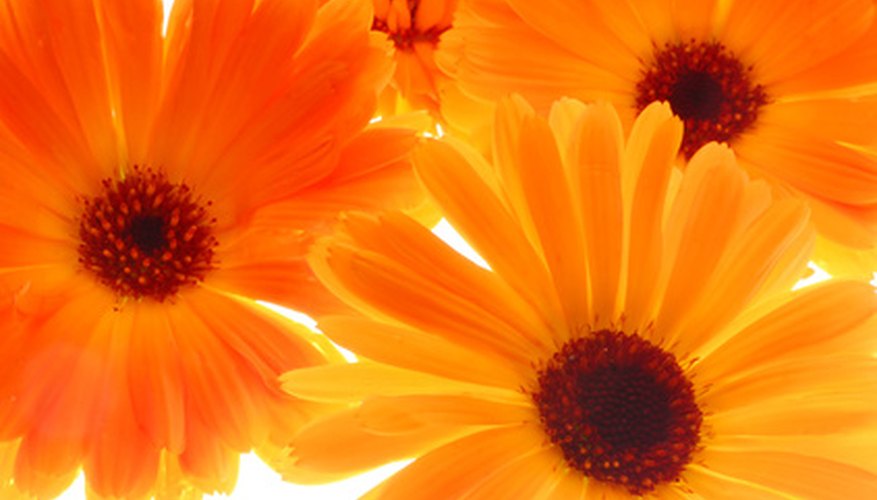 The gerbera daisy was discovered in 1884 in South Africa by a Scotsman. The scientific name Gerbera jamesonii comes from the name of the breeder, Traugott Gerber. Its popularity soon hit the Netherlands, one of the primary distributors. More than 200 species of gerbera daisies exist, and breeders are working on developing new varieties constantly. A recent development is the miniature gerbera, commonly known as germini. It also comes in a wide variety of colors, but is smaller in size.