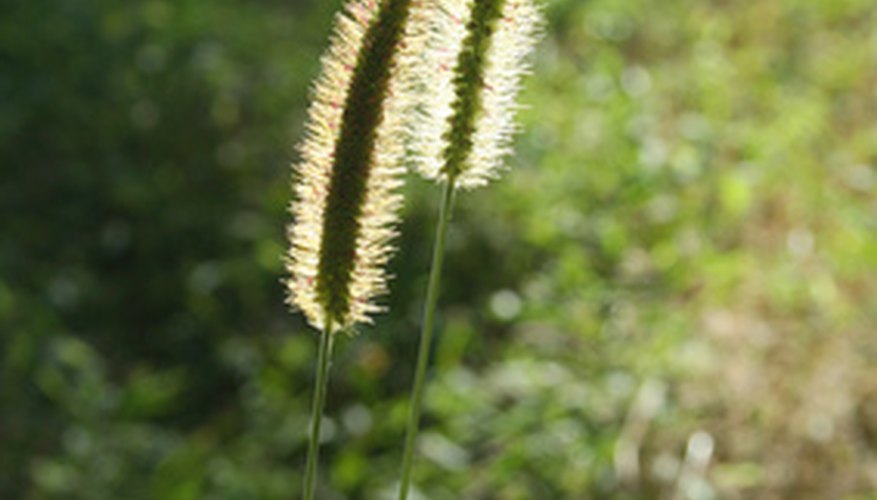 Each spring your lawn begins to grow luscious grass again. Then weeds start growing along with the grass, causing your lawn to become unpleasant on the eyes. Fortunately, liquid weed killers can be sprayed directly on your lawn to control weeds. Weed killers are made to kill the weeds without harming your grass. They must be applied correctly, however, if they are going to work effectively.
Let your lawn go until the weeds are at least 2 inches tall. Weed killer only works when it comes in contact with the weed's leaves. This is best done in late May to early June when the weeds are still young.
Take the necessary safety precautions and put on gloves, goggles and a mask. Wear boots and clothing that covers your arms and legs. Weed killer can irritate skin and your respiratory tract.
Wet the ground first thing in the morning so that it is not dry. This will help the weed killer work more effectively.
Attach the container your weed killer came in to your garden hose. If the weed killer isn't set up for this, you can buy a sprayer and pour the weed killer into the sprayer, then attach the sprayer to the garden hose. If you have a concentrated form of weed killer, use a dial sprayer. Pour the amount you need to cover your lawn into the sprayer. Set the dial to the amount of oz. per gallon of water, and the hose sprayer will do the mixing for you.
Turn on the water and begin spraying at the farthest part of your lawn. Move your sprayer from left to right or right to left to be sure you get every inch of ground. The spray must come in contact with the leaves for the weeds to die.
Work your way back and turn the hose off. Rinse your gloves and remove them. Wash the clothing you were wearing when you applied the weed killer. Do not mow or re-wet the lawn for several days.
Things You Will Need
Gloves

Goggles

Mask

Long clothing that covers arms, legs

Boots

Liquid weed killer

Garden hose

Weed killer

Sprayer
Tips
Watch the weather forecast to make sure that it is not going to rain for at least two days after you apply the weed killer.

Store leftover weed killer in a cool, dry place that is out of the reach of children and pets.
Warning
Do not allow children or pets to play outside until the weed killer has completely dried.