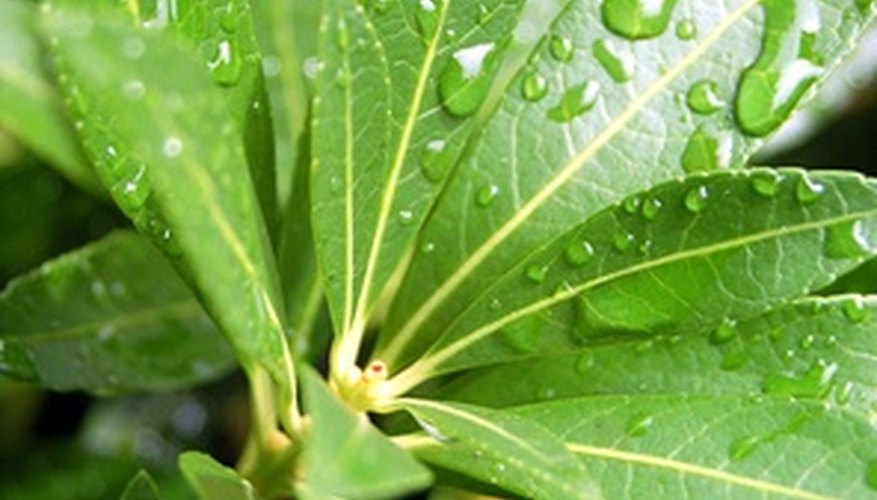 Potted plants, houseplants and plants grown in shaded areas are the most prone to mold on the leaves. Many of the molds or mildews that affect plants are gray or white in color and resemble a powder dusting the surface of the foliage. These fungi are known as powdery mildews and they are usually indicative of other problems with the plant's culture, such as over watering, too little sunlight or bad air circulation among the leaves.
Fill a bowl with lukewarm water. Dip a soft, white cloth in the water and wipe the mold off of the leaves. Starting at the stem end of the leaf, wrap the cloth around the leaf so you wipe both sides simultaneously and wipe to the tip. Do not pull so hard you pull the leaf from the plant.
Place large, full plants that are time-consuming or difficult to hand wash in the shower. Mist them down with a lukewarm shower spray to rinse away most of the mold. Wipe clean individual leaves that did not rinse clean in the shower.
Set potted plants in a sunny windowsill after cleaning. This helps the leaves dry so that further mold does not grow on them.
Spray outdoor plants with a strong mist of water from the hose to dislodge and rinse away mold growth. Rinse the plants in the morning so the foliage dries completely before night when temperatures are cooler, which may lead to further mold growth.