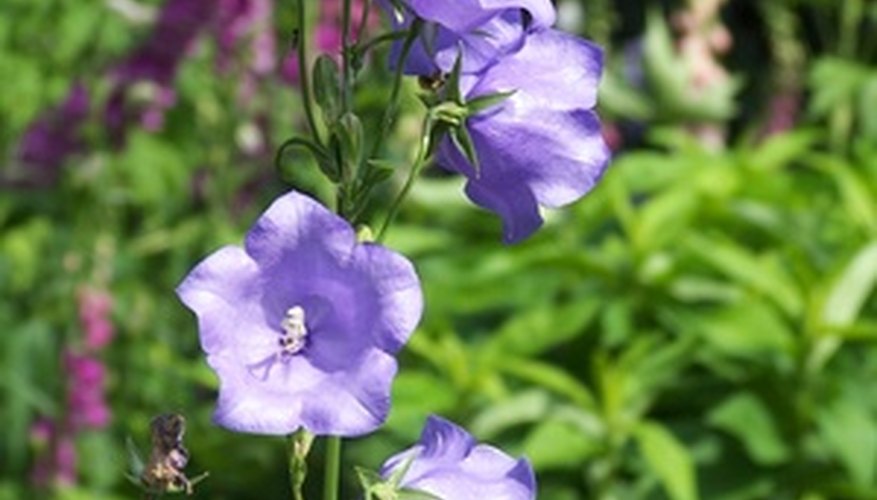 The balloon flower, or Chinese bellflower (platycodon grandiflorus), is a late-blooming perennial admired for its color and shape. The flower is blue, and as the bud opens, it inflates into the shape of a balloon until it reveals bell-shaped flowers upon opening. It blooms in July and August.
Characteristics
The balloon flower grows about 2 to 3 feet tall and 10 to 18 inches wide. The leaves are slender, oval and between 1 and 3 inches long with jagged edges. The flowers are 2 to 3 inches across.
Growth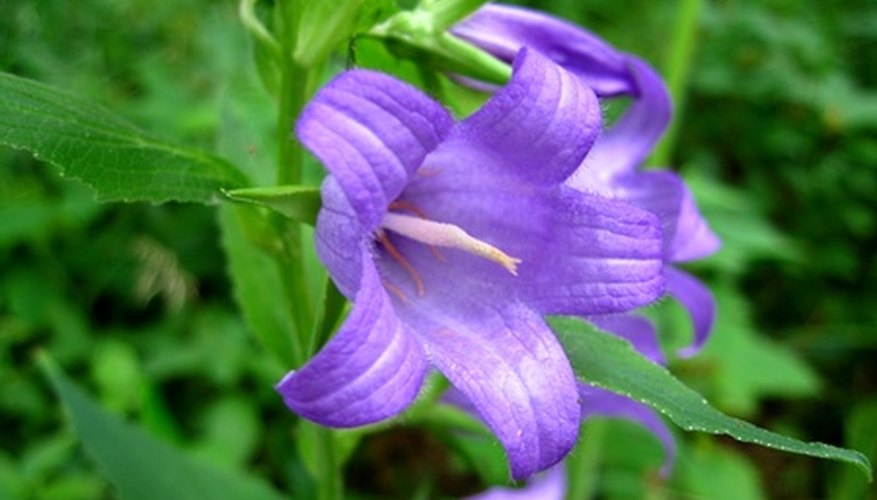 Balloon flowers grow well in full sun to light shade. In the South, they like shelter from the hot afternoon rays. They do well in well-drained, average garden soil. They need to be fed only once in the spring with a slow-release nitrogen fertilizer. Taller varieties may need staking; for a more natural look, plant with baby's breath. The stems of the baby's breath will intertwine with the balloon flower and hold it up.
Balloon flowers look good in mixed borders and rock gardens. Shorter varieties are ideal for window boxes, containers or edging a path. They also make amazing ground cover.
Balloon flowers can be used as cut flowers but will "bleed" after cutting. Sear the stems with a match or candle right away after cutting.
Propagation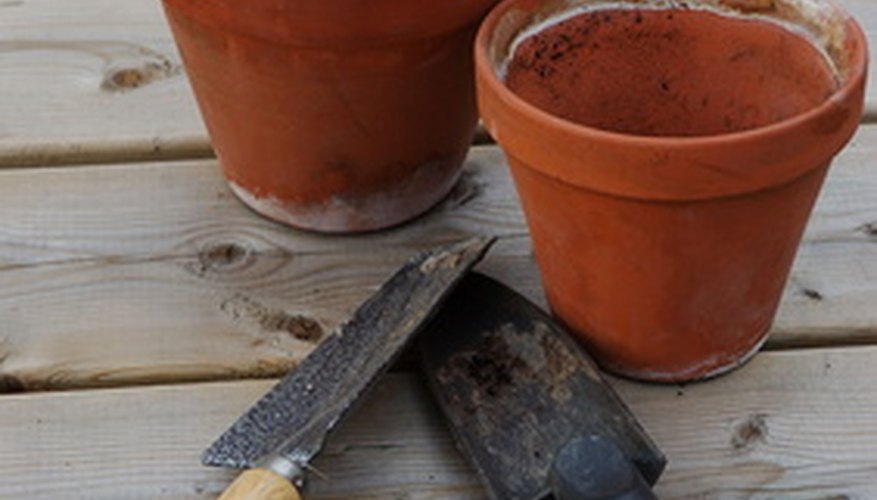 Balloon flowers are easily grown from seeds. Plant seeds directly in the garden after the danger of the last frost of the year. Plant the seeds 12 to 18 inches apart. It usually takes 10 to 15 days at 70 degrees F for germination to start. The plants will flower in the same year but not until later in the season. Because they are late bloomers, it may be helpful to mark the location so as not to disturb them before emergence.
Seeds can also be planted indoors in pots six to eight weeks before they can be moved outside after the last frost.
Diseases
For the most part, balloon flowers are seldom bothered with problems. However, according to the Maryland Cooperative Extension, they can experience root rot, gray mold and downy mildew. Root rot will cause lower-leaf discoloration and young shoots to wilt. Roots will turn brown, and the plant will die. The plants should be removed, along with the nearby soil. Gray mold causes leaves to become spotted. It this happens, improve the air circulation and drainage around the plant. Also, infected leaves should be removed. If the whole plant becomes infected, total removal will be necessary. Downy mildew forms spots on the leaves with white or gray patches. Lower humidity and removing infected leaves can help.
History
The balloon flower or Chinese bellflower is native to Eastern Asia, including China, Korea, Japan and Manchuria. It's known to grow in open grasses near hills and mountains.