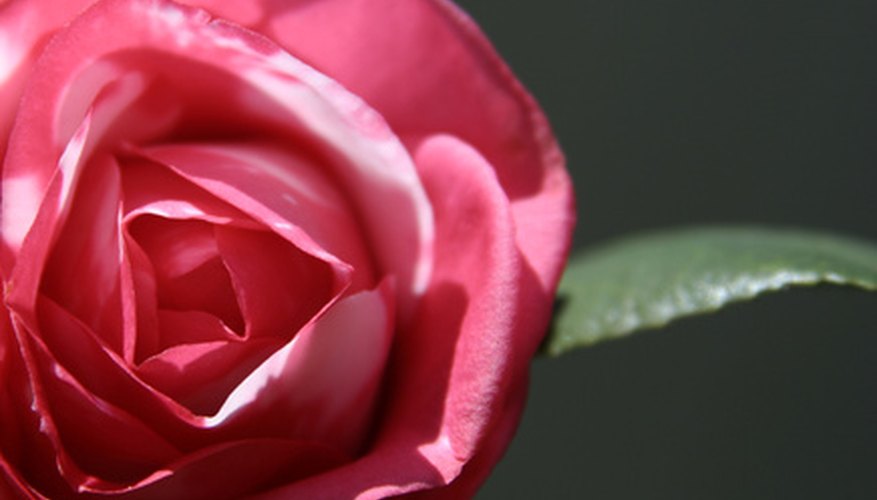 As the temperatures drop and snow begins to fall, January-blooming flowers and plants emerge to light up the landscape. Grown in dozens of varieties, winter flowers create a showy garden display. Frost-tolerant, many January plants that produce bright blooms are evergreen, meaning they retain their foliage and color throughout the winter, providing a warm respite to the dreary, colorless landscape.
Lenten Rose
Lenten rose, also called hellebore (Hellebores), is a winter-blooming flower with a slow growth rate that lights up the garden with its bright blooms. Appearing as if they are nodding down, the 2.5-inch, saucer-shaped bloom colors bloom in yellow, green, white, purple and pink.
Growing 12 to 18 inches tall, Lenten rose has a moderate growth rate and clumping habit. Frost-tolerant, Lenten rose has leather-like, shiny green foliage that is edged with small teeth. Lenten rose requires light to moderate shade and humus-rich soils that are neutral to alkaline in nature. Divide the Lenten rose after it flowers to plant in other areas of the garden. Tolerant of humidity and heat, Lenten rose is an adaptable flower that keeps the garden vibrant throughout the winter. The USDA Hardiness Zone for Lenten rose is 3 to 8.
Japanese Camellia
Known as the "queen of the winter garden", Japanese camellia (Camellia japonica) shrubs have striking single to double blooms that are tightly wound to form a swirl. Growing up to 15 feet tall and wide, the Japanese camellia has showy pink, red or white flowers. Some camellia blooms are variegated with stripes running down the bloom, which adds a whimsical design to the garden. As evergreen shrubs, Japanese camellias retain their dark green, glossy foliage all year long to provide a constant source of color to the winter garden. Japanese camellia shrubs require full sun to part shade and well drained, nutrient-laden soil that is acidic. Japanese camellia is rated hardy for Zones 7 to 9.
Giant Snowdrop
Giant snowdrop (Galanthus elwesii) is a winter-blooming flower that grows less than 6 inches tall and wide. A sign that spring is approaching, giant snowdrops shoot up through winter's layer with their white nodding flowers. A moderate grower with a clumping growth habit, the giant snowdrop is an ideal flower to plant among a perennial bed or border for low-growing winter color. Frost-tolerant, giant snowdrops require full sun to part shade and moist, well-drained soil. Giant snowdrops are hardy in USDA Zones 3 to 9.