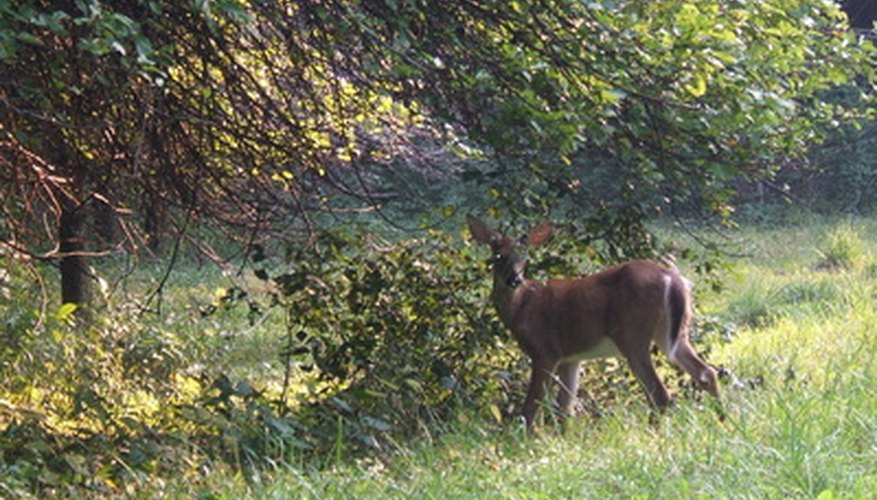 Deer love to munch on the leaves of any trees that they can find. If you have spruce trees in your back yard, they are susceptible to becoming a deer's dinner. This can leave your yard looking a little shabby, so you will want to protect your spruce trees from the deer. This can be done in a variety of ways. You can choose one of these methods, or combine a few for maximum protection.
Make the leaves of your spruce trees taste horrible to the deer by spraying them with a hot pepper sauce. The only thing you need to remember about this method is that you have to keep reapplying the sauce after each time it rains.
Tie dryer sheets from the limbs of your spruce trees. Deer won't like the smell, and they will stay away from the trees.
Place a fence around your spruce trees. In fact, you may just want to go ahead and fence in your entire property. Either way, the fence must be over eight feet tall. Deer can jump any fence that is lower than eight feet.
Allow hunters to hunt on your property during hunting season. You should only allow this if the hunter plans on eating the deer meat. This will get rid of the deer that could damage your spruce tree.
Things You Will Need
Dryer sheets

Hot pepper sauce

Fencing
Tip
You can also purchase chemical deer repellents that you can use to keep the deer away from your spruce trees.