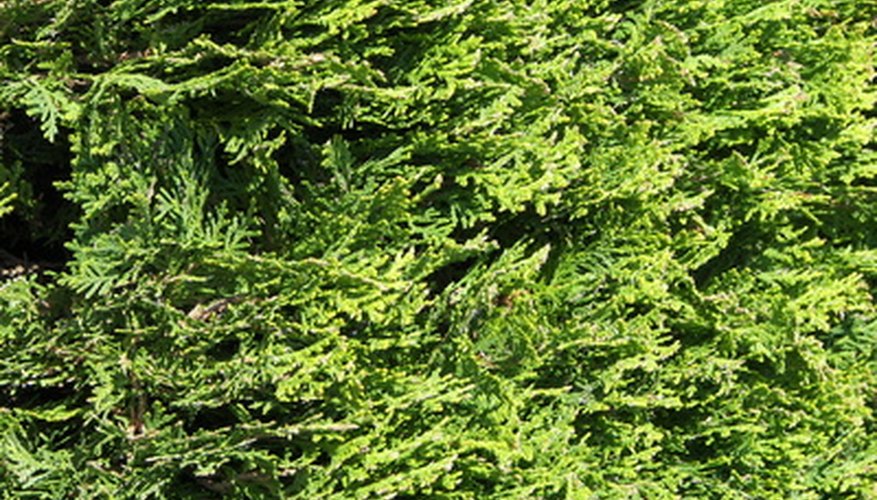 When deer become hungry, they search for food anywhere they can find it. They will even enter your property in search of yummy leaves, plants or vegetables. If the only source of food you have available is an evergreen tree, the deer will eat that. You can deer-proof your evergreen tree with ingredients you already have in your home.
Put your habanera peppers in a blender with half a cup of water. Blend until completely combined.
Strain the pepper/water through a piece of cheesecloth.
Add vegetable oil, glue and dish soap to the pepper/water. This makes your deer repellent concentrate.
Mix 1/4 cup of the concentrate with 2 1/2 cups of water. Pour this into an empty spray bottle.
Spray the leaves of your evergreen trees with the deer repellent. If the deer do try to munch on the evergreen trees, they will hate the taste and leave the tree alone.
Things You Will Need
3 habanera peppers

1/2 cup water

Blender

Cheesecloth

2 Tbsp. vegetable oil

1 Tbsp. white glue

1 tsp. dish soap

Spray bottle

Water
Tip
Reapply your deer repellent every four weeks or after a heavy rainfall.
Warning
Wear gloves when working with the habanera peppers. If the pepper gets into a cut, it will burn.