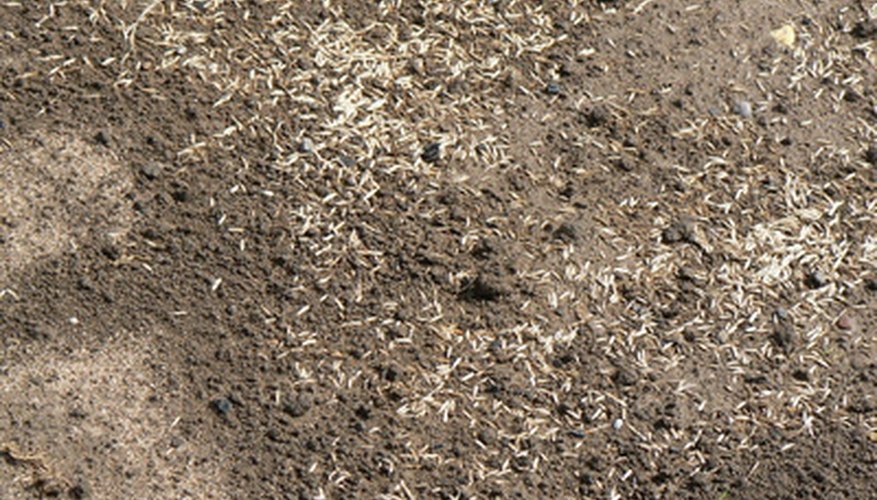 Cover freshly planted grass seeds to prevent birds from eating them or heavy winds and rainfall from washing them away. Covering grass seeds also presses them closer to the ground and retains moisture that helps in germination. Gardeners commonly cover grass seeds with hay, mulch or straw to encourage seeds to germinate and grow into a lush green lawn.
Hay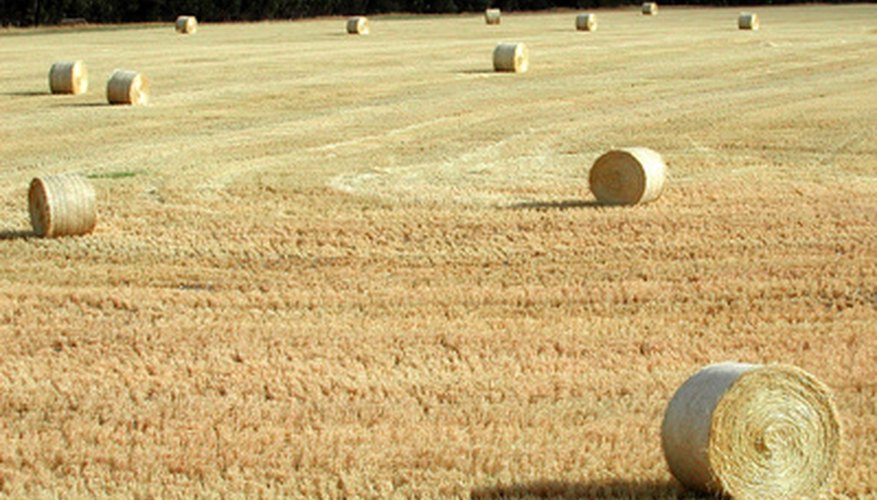 Spread hay over grass seeds to protect them from birds and natural elements such as rain and winds. Hay also prevents soil erosion and retains moisture to keep the seeds from drying out. Hay is cheaper than mulch, so it is economically beneficial to spread it over large areas. For best results, apply a thin layer of hay over the grass seeds so parts of the soil underneath are still visible. Remove seed heads from the hay before spreading to prevent them from germinating and growing in your lawn. Although this is a laborious task, it ensures that your lawn will consist of grass and not wheat.
Mulch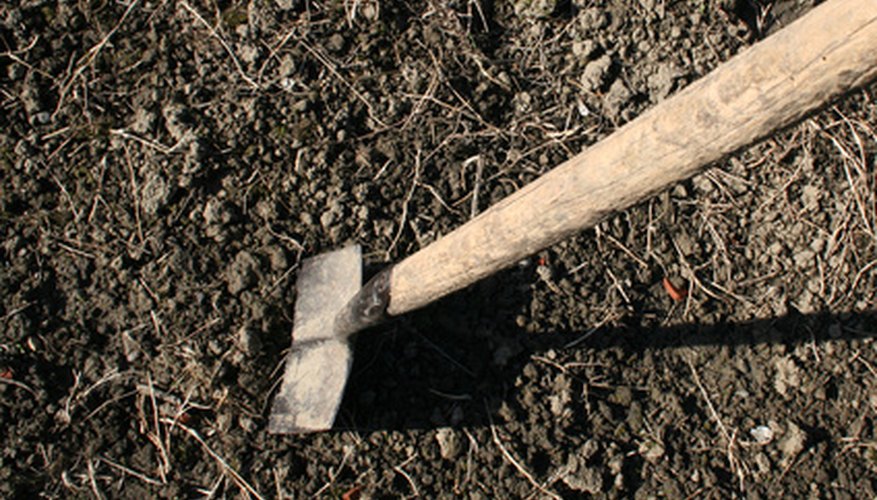 Spreading a layer of mulch over grass seeds has many advantages--mulch retains moisture, protects seeds from birds, compresses them down to the soil to restrict or limit movement and prevents soil erosion. It also acts as a natural fertilizer, adding nutrients to the soil when it decomposes. It is for these reasons that mulch is the most expensive seed covering. Gardeners have a variety of mulching options available. These include fine-screened compost, which according to The Garden Counselor is the best albeit most expensive choice; steer manure that smells for a few days after application; and tree bark. All these mulches also prevent competing weeds from growing along the grass, so your lawn stays lush, green and healthy.
Straw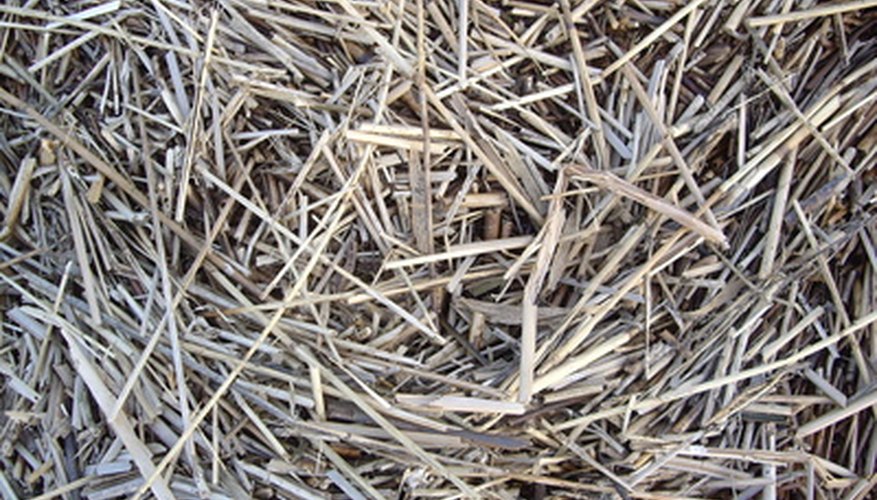 Straw protects your grass seeds and keeps the soil slightly moist at all times, provided you dampen it frequently. It is available in bales that vary in size to cover 500 to 1000 square feet. Spread a thin layer of straw over seeds to shade the area. Many gardeners prefer straw over hay as it does not have any seed heads that must be removed before spreading over grass seeds. Although it looks messy, do not worry about removing the straw as the grass seeds germinate, because straw breaks down naturally or gets chopped up when you mow your lawn.