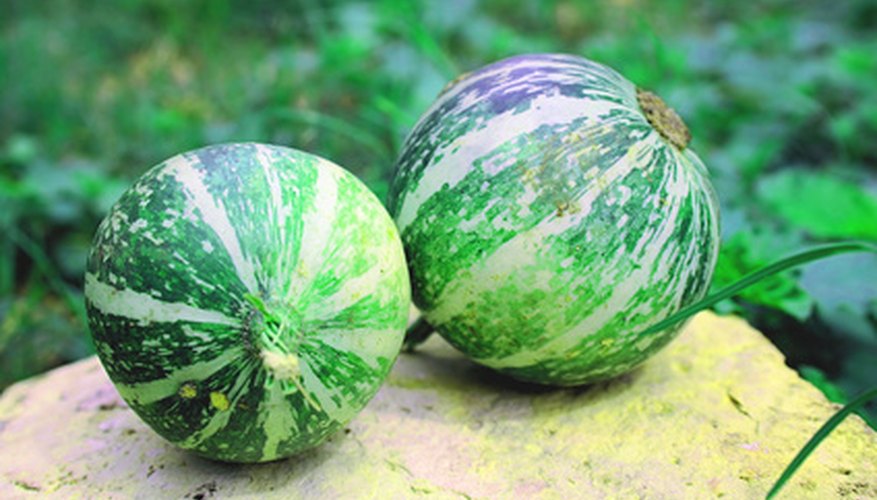 The state of Washington has a wide range of climates, from the mild coastal areas of western Washington to the cold winters and hot summers of eastern and central Washington. When planting a vegetable garden in Washington, keep in mind the length of your growing season so you choose the right kinds of vegetables to plant. If you have a short growing season, only about 90 to 120 days long, choose varieties that mature quickly.
Choose an area in your garden that has full sun and well-drained soil. Pull any weeds from your garden area and remove any large rocks with the rake. Till the soil well with the rake and add 4 to 5 inches of compost or manure to the soil and work it in to a depth of 6 inches. Washington state soil ranges from sandy to clay, so the added organic material is helpful for improving the soil's condition.
Dig holes for the vegetable transplants as deep as the root ball and twice as wide. Space each hole about 2 to 3 feet apart from each other for large plants, like tomatoes, and 1 to 2 feet apart from each other for small plants, like eggplants and lettuce.
Plant seeds in shallow holes or furrows. According to the University of Oregon, you should plant small seeds like carrot and lettuce seeds half an inch deep, medium seeds like chard three-fourths of an inch deep and large seeds, like squash, 1 inch deep.
Water the vegetable transplants and seeds well after you plant them. Water until the ground is moist but not soaking.
Mulch around the vegetable plants in eastern or central Washington to hold moisture in the soil during the hot summers. Mulch is not needed in western Washington.