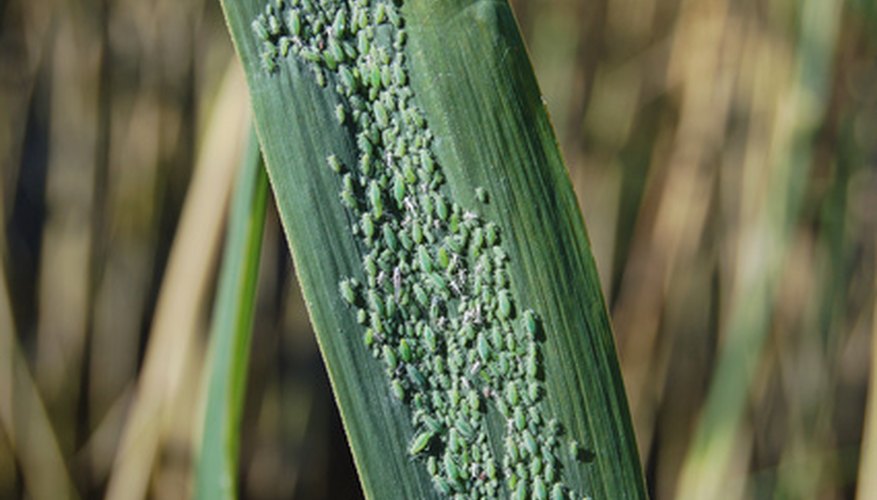 To treat garden pests like whiteflies, aphids and spider mites, many gardeners head to the nearest home improvement store to buy a potentially toxic spray. Instead of spraying unknown chemicals on your tomato and pepper plants to get rid of hungry insects, you can make a homemade pesticide spray from common household items you probably already have in your kitchen. Simply make your pesticide the day before you want to treat your plants and you'll be ready to ward off these pesky critters.
Chop the garlic and onion into fine pieces (the smaller the better) and place in a bowl. Add a tablespoon each of the cayenne pepper and liquid dish detergent, followed by a quart of warm water.
Stir the mixture well. Let the bowl sit for a day as the onion and garlic "steep" like tea, stirring the mixture every four or five hours to keep the juices mixing.
Pour the mixture through a wire strainer or coffee filter into another bowl. Throw away the solid portions of the mixture and pour the liquid pesticide solution into a spray bottle.
Spray your plants in the morning on a day when rain is not anticipated. Focus a majority of your spray on the undersides of the leaves where most insect pests will prefer to live and eat.
Continue to check your plants for pests anytime you're working in the garden and spray your tomato and pepper plants as often as necessary to keep ahead of them.