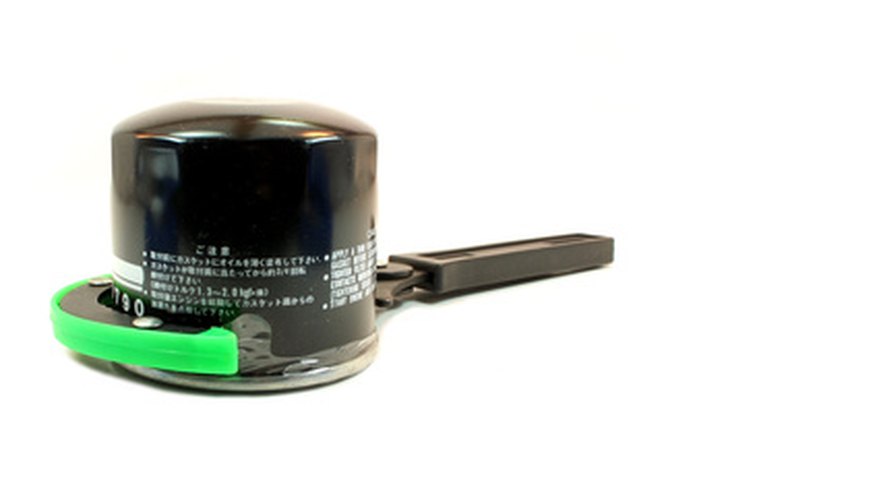 When you change the oil on your John Deere mower, you want to change the oil filter. Sometimes the oil filter can seem a little difficult to remove by hand. In such a case, you will need to use an oil filter wrench, much like you would when changing the oil filter on your car. The oil filter twists onto a threaded shaft on the engine crankcase. Once you have the old filter off, remember to wipe the crankcase fitting clean and to apply a thin coat of motor oil to the new filter gasket before installing.
Place an oil drain bucket under the oil filter on the right side of the mower. You need to have already drained the mower oil before you do this; make sure the oil drain plug is securely in place before moving the bucket from beneath the oil drain to beneath the filter.
Place an oil filter wrench around the oil filter, with the handle pointing to the left.
Turn the oil filter counterclockwise. If the oil filter is tight, you will need to use some force to turn the filter.
Remove the oil filter wrench once the filter is loose enough to turn the filter by hand.
Continue turning the oil filter counterclockwise by hand and pull the filter off the mower engine. Let any oil in the filter drain into the bucket.
Tip
Oil filter wrenches are available at auto parts stores and home improvement centers.