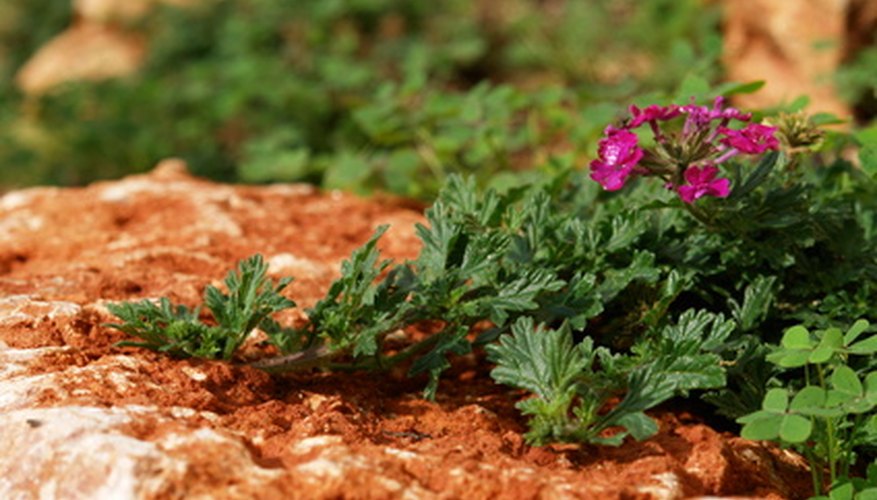 As the sun shines down and the temperatures rise, many July-blooming flowers thrive and flourish in the often hot and humid growing conditions. Many summer flowers are drought- and heat-tolerant, making for a hardy and durable variety to grow among the garden. Grown in dozens of varieties, each with its own bright flowers, distinct shape and size, July flowers are ideal blooms to plant in containers or tuck along a perennial bed.
Summer Phlox
Summer phlox (Phlox paniculata 'David') is a perennial summer-blooming flower with a moderate growth rate. Growing 3 to 6 feet tall and 1 to 3 feet wide, summer phlox has fragrant, white flowers that bloom from early summer into the fall. A butterfly attractant, summer phlox blooms have a puffball shape that sits atop the bright green, sturdy foliage. Grown along a garden border, summer phlox fills out the space with its billowing blooms. With its ability to glow at dusk, summer phlox is a July-blooming flower that comes back year after year. Summer phlox requires full sun to part shade and moist, nutrient-rich soil. This plant thrives in USDA Hardiness Zones 4 to 8.
Verbena
Verbena imagination (Verbena speciosa 'Imagination') is an annual flower that blooms in spring until frost, making for a long-lasting verbena variety. Growing 1 to 3 feet tall and 3 to 6 feet wide, verbena imagination is an ideal flower to grow in a hanging basket because of its cascading ability. Draped over a garden border, the bright purple, cluster-like blossoms create a showy display. Drought- and frost-tolerant, verbena's masses of flowers attract butterflies to the garden. Fast-growing verbena imagination requires full sun only to thrive. When planted in containers, these plants require well-drained soil and a monthly dose of fertilizer. Within the garden, they also require well-drained, nutrient-rich soils to thrive. Plant verbena in USDA Hardiness Zones 10 to 11.
Lance-Leaved Coreopsis
Lance-leaved coreopsis (Coreopsis lanceolata) is summer-blooming perennial flower with bright yellow petals with toothed edging. Ideal as a fresh-cut flower bloom, lance-leaved coreopsis flowers are a bumblebee and butterfly attractant. Drought-tolerant lance-leaved coreopsis flowers make for hardy July-blooming flowers. Lance-leaved coreopsis has a rapid growth rate and bright green foliage that holds the colorful blooms. Tolerant of a wide range of soil varieties, lance-leaved coreopsis flowers thrive in high heat, drought, and humidity. They require full sun to part shade to thrive. Plant lance-leaved coreopsis in USDA Hardiness Zones 4 to 9.