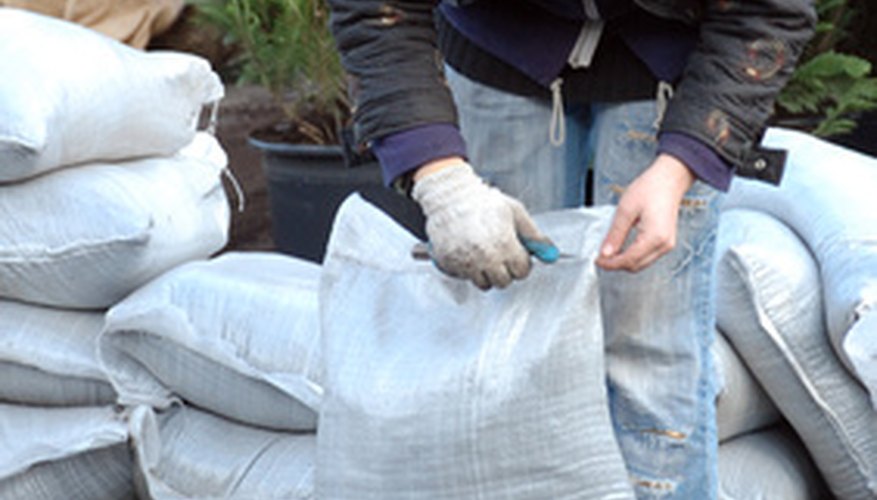 preparing soil for garden image by Cherry-Merry from Fotolia.com
Gardeners with large planting areas where they wish to spread peat moss will require the help of a special broadcast spreader called a peat spreader, or a cage roller. When the peat spreader is loaded with fine peat moss, it quickly spreads peat moss at just the depth necessary to cover a planting or growing area. A peat spreader is especially helpful when you wish to spread peat moss over a newly seeded lawn.
Spread the tarp near the area where you will be applying the peat moss.
Dump the peat moss out onto the tarp and work through the peat moss to break up the clumps. The peat moss must be finely broken up so it sifts through the peat spreader uniformly.
Position the peat spreader over the tarp to contain spills. Open the peat spreader door and fill it to capacity with the peat moss. Close the door of the peat spreader tightly.
Place the peat spreader at the edge of the application area and begin pushing it over the area to apply the peat moss. Watch behind the peat spreader to see how thick your layer of peat moss is on the application area; quicken your pace for a thinner layer, and slow your pace for a thicker layer. You may have to re-cover areas if you desire a thicker layer of peat moss over your planting area.
Continue pushing the peat spreader until you cover the entire area with an even layer.
Things You Will Need
Tarp

Peat moss

Peat spreader
Tip
Wear gardening gloves to keep your hands clean as you break up the peat moss.